Term 2 - Week 2 - Newsletter
Prayer of the Week
Image retrieved from https://www.youtube.com/watch?v=7nzyvvfj56g
Important Date Claimers
From our Principal
Requirements regarding close contacts of Covid cases change this week. While these are still being finalised, it is likely that the following requirements will apply to close contacts as from 6pm Thursday 28 April 2022:
Close contacts will have to inform their work or educational institution (e.g. a student at a school) that they are a close contact before returning to work/school.
Close contacts will be required to take a RAT test every two days for a seven-day period, ensuring they have a negative result before going out into the community. RAT tests will need to start from the day the person becomes a close contact (and then additional tests performed on days 2, 4 and 6). At this stage we understand the provision of RAT tests will be the responsibility of individual close contacts (or their parent/carer in the case of children). Currently tests are available free of charge at Queensland Health clinics for close contacts, people with symptoms or individuals complying with directives.
Close contacts will be required to wear masks indoors at all times at work or school and outdoors where they can't socially distance for the seven-day period. (At this stage it is unlikely that the mask requirement will apply to primary school students. However, I would encourage students who are deemed a close contact to wear a mask if possible.)
Close contacts who are symptomatic (but who are returning a negative RAT test) are advised to stay at home.
I will provide an update if these requirements change.
God bless,
Michael Cash
Principal
St Thomas More's School
From our APRE
Welcome back to another term at STM! What a busy week we had to kick start Term 2 last week. A big thank you to our Year 6 students and teachers for their preparation and leadership during our Whole School Mass last week. It was so special to be able to gather together as a school community with Father Michael and Deacon Nathan and finally celebrate the start of another school year. At Mass last week spoke about the importance of all members of our school community acting as beacons of hope for one another. This is such an important message and challenge and I look forward to seeing how each and every student tries their hardest to shine bright this year.
ANZAC Day at STM
A special thank you to Mrs Grimshaw and 6 Gold for so reverently and respectfully leading us in our ANZAC Day Prayer Celebration last Friday. It was a very big week for 6 Gold but they handled the two prayer celebrations with a quiet calm that is commendable! Thank you also to Warrant Officer Daniel Heller for being our ANZAC Day guest speaker this year. Warrant Officer Heller spoke about how everyone today can embody the ANZAC spirit in their interactions with others, which really nicely linked in with the challenge issued by Father Michael earlier in the week.
Support for the Norbu Family
As some members in our school community may be aware, some of our STM families set up a Go Fund Me page over the holidays as one way of supporting the Norbu family following the passing of our dear friend Tanisa at the end of last term. A link to the Go Fund Me page can be found below for any STM families who would like to support the Norbu family in this way. The Norbu family would like to express their heartfelt thanks for all of your kind thoughts and support at this time.
Principal Recruitment Community Consultation Process
Following Mr Cash's announcement last term regarding his intentions for 2023, the principal recruitment process for St Thomas More's has begun. Families who have provided the office with up-to-date email contact details were sent an email on Friday last week regarding community consultation around this recruitment process. If you have not received this email and would like to be part of the consultation process, please contact me via email (Kristin.Byrne@twb.catholic.edu.au) so this information can be shared with you.
Mother's Day Celebrations at STM
As you know from our STM Calendar we are celebrating Mother's Day with a Prayer Celebration led by 1 Blue on Friday, May 6th from 8:45 am. As part of this celebration, we would love to include a photo reflection showcasing the wonderful mothers, grandmothers, and those like mothers to us at STM. To this end, we ask any families who would like to be included in this reflection to send no more than two photos to Miss Byrne via email at Kristin.Byrne@twb.catholic.edu.au by Wednesday, May 4th at 6:00 pm. No paper photos will be accepted - all photographs submitted for inclusion in the reflection need to be digital.
Catholic Education Week Award Nominations
Finally, just a friendly reminder that nominations for both the Spirit of Catholic Education and TCS Excellence awards are still open. To nominate a teacher or staff member for either award, follow the links below.
To nominate a teacher or staff member for a Spirit of Catholic Education Award visit https://catholiceducationweek.com.au/catholic-education-week-awards/
Nominations for the Spirit of Catholic Education Awards close Sunday, May 8th.
To nominate a teacher or staff member for a TCS Excellence Award visit www.twb.catholic.edu.au
God Bless.
Miss Kristin Byrne
Assistant Principal: Religious Education
Tuckshop News
From our Sport Desk
Representative Sport
Congratulations to the following students who have been selected in Toowoomba teams and will now move onto trialing at the Darling Downs trials for their sport. Good luck!
Zone Cross Country
The Toowoomba Zone 10-12 Years Cross Country will be held at Kearney Springs on Friday 29th April. Congratulations to all those students who have received information about attending the carnival to represent St Thomas More's.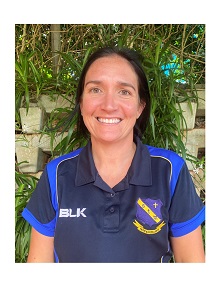 God bless,
Stacey Hancock
HPE Teacher
Awards
Great work from our Week 1 award recipients!
Prep Gold

Emmi
Mackenzie

Prep Red

Angus
Emily

1 Blue

Sophia
Jonathon
Huxley

1 Red

Abigail
Hugh
Ethan

2 Blue

Ari
Cameron

2 Gold

Millicent
Vincent

2 Red

Tyrell
Nicholas

3 Blue

Ryan
Penny

3 Gold

Essence
Hugo

3 Red

Bryson
Licynta

4 Blue

Isla
Sophia

4 Gold

Indianna
Zoe

4 Red

Frankie
Zoe

5 Blue

Xavier
Fletcher
Jordan

5 Gold

Rupert
Scarlett

5/6 Red

Christopher
Harper

6 Blue

Matthew
William
Chriswin

6 Gold

Allen
Ayaan
Isabella
Enroll Now for 2023
Matilda Jnr the Musical - Update
Image retrieved from https://www.mtishows.com/roald-dahls-matilda-the-musical-jr
Auditions for Matilda Jnr are well underway. Mrs Weier, Mrs Skinner and Miss Byrne have been so impressed by the bravery, confidence and talent of the students who have auditioned over the past week. We know from experience how scary auditions are and commend each and every student who has come along and given it a try! We have a few more auditions to hold this week and hope to make the full cast announcement at the end of this week or the beginning of next week. Please be aware that we will no longer be accepting audition applications. Applications have now closed.
From our Library
Peace Garden Plants
A big thank you to everyone who donated their free plant vouchers. As I went on the last day to pick up plants, I was lucky enough to get six plants per voucher. So, I ended up getting 48 plants and only used eight vouchers. Some members of the green team and I enjoyed planting the plants in the Peace Garden and around the school.
Peace Garden
Please Collect Your Bottle Lids
Could you please keep all your plastic bottle lids and send them in to the library. During Green Week in Week 5 we will be using them to create a mural. We are hoping to get enough bottle tops to create a lovely big, beautiful butterfly. A perfect way to keep plastic lids out of landfill. Thanks Penny for the fabulous idea!
Green Shop - Crafty help needed!
The students are keen to have another Green Shop during Green Week in Week 5. At the Green Shop we sell items that are handmade from recycled objects. The items are only small and are all priced $2 and under. To make the Green Shop possible I would love some help from anybody in our community who might be interested in making some items to sell. It really can be anything at all as long as it is recycled or using things that you already have at home eg drawstring bags from an old doona, bookmarks, notebooks, jewellery, stuffed toys, lavender bags, seed bombs.
Here are some links that might give you some ideas:
http://howaboutorange.blogspot.com/2009/06/recycled-magazine-coasters.html
http://www.cremedelacraft.com/2012/06/diy-mini-notebook-from-cereal-box.html
https://www.diyncrafts.com/21376/repurpose/45-amazingly-creative-repurposed-cereal-box-projects
https://ecogreenlove.com/2015/04/17/diy-earth-day/
Crafty Ideas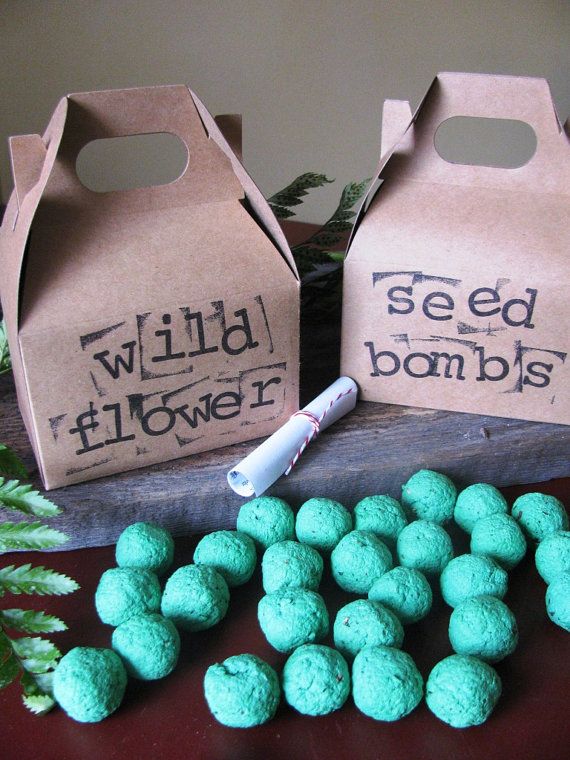 Root Cause Project
This term we embark on our Root Cause journey. Please find some information below regarding both our student incursion this week and the parent workshop later this term.
God bless,
Dr Margy Heuschele
Teacher Librarian
From our Uniform Shop
The Uniform Shop will be operating at reduced hours this term. Please see current hours below ...
Monday: 8:15am - 8:45am
Friday: 8:15am - 8:45am
Email orders are encouraged. You can email your orders through to thouniform@twb.catholic.edu.au
Needs some uniform alternations?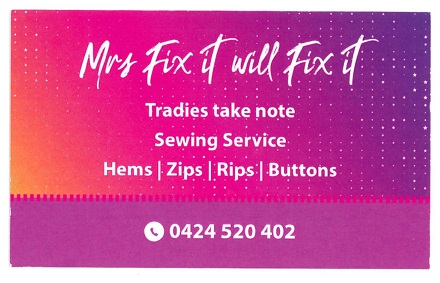 A hem taken up? A skirt taken down? Some buttons adjust on a shirt? Give Mrs Fix It a ring and see if she can help.
From our P&F
In Term 2 the P&F is looking forward to the following:

Tuesday May 3rd - last day for Mother's Day stall purchases
Thursday May 5th - Mother's Day Stall (please send a shopping bag with your child to help carry purchases)
Friday May 6th - Mother's Day coffee and muffin morning 7:30-8:30am followed by Mother's Day celebrations in the Sports Hall
Monday May 9th - P&F Meeting 7pm - Music Room
Sunday May 22nd - Working bee 1-3pm

As well as:
-Starting a Care and Concern committee to help families within the school in times of need-Setting up a $500 fund for the school to use for lunch and/or stationery supplies for families experiencing financial difficulty
-Finishing the Toilet Makeover Project
-Starting plans to extend the Peace Garden
Kylie, Shontelle, Jacqui and Jacinta
Mother's Day Stall – Thursday May 5th
Students are able to purchase gifts for their mother, grandmother or special person in their life and all gifts are only $5. You can also choose to purchase a gift to pass onto another family whom, for whatever reason, may not be able to purchase a gift.
Orders can be placed via Flexischools (Scroll past the tuckshop section and go to Events, Mother's Day Stall).
If you DO NOT have access to Flexischool's you can get a form from the office for a cash purchase.
All orders next to be placed by Tuesday 3rd May to allow time for processing.
Tennis Coaching
Special Prep Class
TCA Advanced Level 2 - TA Club Professional Coach
Sentral Parent Portal App
If you haven't signed up for the Sentral Parent Portal app yet, please do so as soon as possible. Contact our office for more information.

Did you know you can submit student absences through the Sentral Parent Portal App? It's as easy as 1, 2, 3
Step 1: Open the Sentral Parent Portal App and click on the "Absences" icon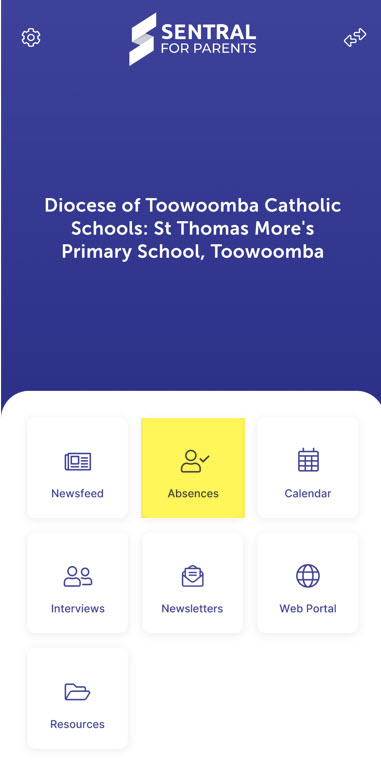 Step 2: Click on the + to add a new absence request (this needs to be completed for each student)
Step 3: Complete the details and hit "Submit"
Parish News
Click on the link to download a copy of the latest Parish Bulletin.
Thank you!
A huge thank you to Westridge Fruit and Vegetables for their continued support with the donation of fresh fruit every week for our students!

Colouring Page Competition
Bikeline is celebrating 30 years of community involvement in Toowoomba. We're sure there must be a few of your colleagues that grew up with a Bikeline bicycle. We would love to give three children in Toowoomba a new bicycle! The three bikes for the lucky winners are suitable for children 3-9 years old.
Wouldn't it be great if one or more of your students would experience the joy of a free new bicycle!
All participants get a free kids meal upon registration. (Ts&Cs apply) Final date for submissions is 30 April 2022.
We would love it if you could help promote this competition to your students and would be very grateful for your help.
What do you need to do?
Download the colouring page attached.
Add your School name to the top and copy the page.
Hand out the colouring page to the students.
BONUS FOR SCHOOLS – CATERING VOUCHER!
If we get 10 participating children from your school, the school will receive a $100 catering voucher for Cafe de Velo.