Term 2 - Week 3 - Update
Prayer of the Week
Image retrieved from https://www.pinterest.com.au/pin/110408628335036804/
From our APRE
Welcome to Week 3! Although our first few weeks back this term have been short we have certainly packed lots of learning and fun into them!
Hallway of Hearts
If you have not already, make sure you pop in to the Admin Building and check out our beautiful hallway of hearts! As part of our celebrations for Harmony Week each student was given the opportunity to create a heart to show that at STM we all belong and we all care for each other. It's so lovely to have some colourful artwork back on display in the hallway!
Portal Access
Over the next few weeks, teachers and office staff will be contacting families who have not set up access to the Parent Portal yet. As you may have noticed, we have changed how we are using our Facebook page and all school-based information will now be sent through the Portal App. This includes newsletters, reminders, Report Cards and permission notes, so it is important all families download this app ASAP. If you have any concerns regarding how to download and access the portal, please contact Jodie in the front office.
Mother's Day Photos
As part of our Mother's Day Prayer Celebration this year (led by 1 Red on May 6th at 8:45am in the Sportscentre) we would like to include a Mother's Day Photo Reflection. We invite all families to send no more than two photos in to be included in this reflection. Photos can be sent to Miss Byrne digitally (no hard copy photos please) via email at Kristin.Byrne@twb.catholic.edu.au and are due by Wednesday, May 4th.
Don't forget our P&F Coffee and Muffin morning on Friday, May 6th as well! Our STM mums are invited to come along from 7:30 am - 8:30 am and enjoy a coffee and muffin. Children can attend as well, but the coffee and muffins are for mums first!
Student Groups
It was lovely to be able to meet with Service Club again this week! We certainly do have some very enthusiastic children ready to lead this wonderful group. Service Club will now be open to all Year 6 students. Service Club meets weekly on a Wednesday from 10:30 am in Miss Byrne's room. Students can bring their lunchboxes along with them as we meet and eat at the same time.
Worship Choir will begin again next week. We will continue to meet on a Monday this term during first break. Students from Year 3 - Year 6 are welcome to join.
Our Student Representative and House Representative Groups will have to change a little this term with the commencement of our Matilda rehearsals. I will share further details about this with the Year 6 teachers in the coming week.
Sacramental Program
The STM Parish Sacramental Program for the Sacraments of Confirmation and First Communion started this week. Thank you to Mr Briffa for coordinating the program. We have a large group of students from STM completing their Sacraments of Confirmation and First Communion this year and we wish them all the best in their preparations in the coming weeks!
A big thank you to Miss McVeigh and Mrs McGovern for being part of the Sacramental Team this year and helping prepare the children and families!
Walk Safely to School Day
This year we celebrate Walk Safely to School Day on Friday May 20th. This year STM will be participating by walking together to school from Thoms Park (1D Garde Street, Centenary Heights). If you would like to participate, please register your intent using the form linked below so we know who to expect at the park and we don't leave anyone behind! Mr Cash and a team of teachers will meet those walking at the park from 7:30 am and will leave promptly at 7:45 am to make their way back to school.

Please make sure you check your children in with Mr Cash at the park when you arrive. Parents are asked not to leave until children are checked in.
Catholic Education Week
As part of Catholic Education Week each year, we take time to celebrate the staff in our schools who make such an impact to the lives of our students and families. There is still time to nominate staff from STM for either a Spirit of Catholic Education Award or a TCS Excellence Award for 2022. Please follow the links below if you would like to nominate one of our STM teaching staff or non-teaching staff.
To nominate a teacher for a Spirit of Catholic Education Award visit https://catholiceducationweek.com.au/catholic-education-week-awards/
To nominate a teacher or staff member for a TCS Excellence Award visit www.twb.catholic.edu.au
God Bless.
Miss Kristin Byrne
Assistant Principal: Religious Education
Celebration of Tanisa Norbu's life
The P&F are honoured to be asked to help cater for the Celebration of Tanisa's life which is taking place this Saturday morning at 9am (guests are asked to arrive at 8.45am).
We are looking for parents within our community who would be able to help out with either supplying food (homemade or store bought) and who can help with a quick set up and pack up.
If you are able to kindly provide some of your time for this special day, it would be much appreciated. To help with the organisation of this day, can you please fill out the below form by Thursday 5th May 6pm.
Thank you for your support.
P&F Committee
Matilda Jnr Update
Mrs Skinner, Mrs Weier and I were lucky enough to be part of the audition process at STM for our production of Matilda Jnr the Musical. We were so impressed with not just the talent we have at STM, but the determination, courage, and diligence of our students! I know from experience how scary musical auditions are and I am so proud of each and every student who gave it a go!
Last week we were very excited to make our full cast announcement at assembly. Please see below our 2022 Matilda Jnr Cast.
Cast A
Cast B
Matilda
Makayla
Isla
Agatha Trunchbull
Abby T
Mya
Miss Honey
Emilia
Scarlet
Mr Wormwood
Oliver
Flynn
Mrs Wormwood
Olivia
Ava
Michael Wormwood
Aidan O
Bruce Bogtrotter
Ayaan
Braith
Erica
Aimee

Amanda
Lucy
Esther
Lavender
Maria
Emma
Alice
Penny
Ruby
Hortensia
Arianna
Pippa
Mrs Phelps
Makenzie
Indianna
Escapologist
Jaxson

Acrobat
Annie

Rudolpho
Allen

Sergei
Lachlan

Cook
Dakota-May

Mechanic
Richard
Matilda auditions will start this week. We wish all our Matilda cast the best of luck for auditions and can't wait to catch the show at the end of Term 3!
OSHC
Meet our new coordinator.
Tuckshop News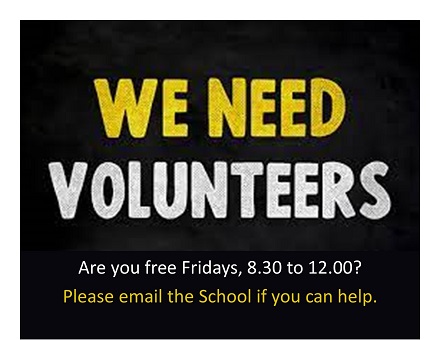 Open every Friday. Please place your childs order through FlexiSchools
From our Sport Desk
Zone Cross Country
Well done and congratulations to all the children to ran at the Zone Cross Country last Friday. Congratulations to the following students who have been selected to complete at the Darling Downs Cross Country in a few weeks.
Slate Read 3rd
Jorja Duggan 3rd
Namyia Luker 4th
Samuel Wark 4th
Tamsyn Milligan 4th
Netball
Congratulations to Braith Stower who has been selected in the Darling Downs netball team. We wish Braith all the best at the State Championships.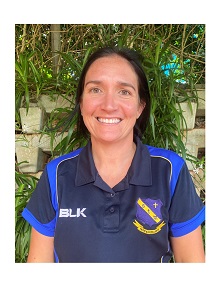 God bless,
Stacey Hancock
HPE Teacher
Awards
Great work from our Week 2 award recipients last week!
Prep Gold
Angus
Prep Red

Chris
Esther

1 Blue

Annabelle
Elsie

1 Red

Aimee
Christian

2 Blue

Oliver
Mariana

2 Gold

Charlie
Henry

2 Red

Amelia
Darcy

3 Blue

Kaylee
Archer

3 Gold

Emily
Matilda

3 Red

Leon
Kendall

4 Blue

Zacheriah
Joel

4 Gold
Jordan
4 Red

Sam
James
Flynn

5 Blue

Kuai
Seth
Zirayha

5 Gold

Abigail
Oliver

5/6 Red

Brooklyn
Bella
Ruby

6 Blue

Samuel
Brody

6 Gold

Darcy
Lachlan
Joe
Enroll Now for 2023
From our Library
Please Collect Your Bottle Lids
Could you please keep all your plastic bottle lids and send them in to the library. During Green Week in Week 5 we will be using them to create a mural. We are hoping to get enough bottle tops to create a lovely big, beautiful butterfly. A perfect way to keep plastic lids out of landfill. Thanks Penny for the fabulous idea!
Green Shop - Crafty help needed!
The students are keen to have another Green Shop during Green Week in Week 5. At the Green Shop we sell items that are handmade from recycled objects. The items are only small and are all priced $2 and under. To make the Green Shop possible I would love some help from anybody in our community who might be interested in making some items to sell. It really can be anything at all as long as it is recycled or using things that you already have at home eg drawstring bags from an old doona, bookmarks, notebooks, jewellery, stuffed toys, lavender bags, seed bombs.
Here are some links that might give you some ideas:
http://howaboutorange.blogspot.com/2009/06/recycled-magazine-coasters.html
http://www.cremedelacraft.com/2012/06/diy-mini-notebook-from-cereal-box.html
https://www.diyncrafts.com/21376/repurpose/45-amazingly-creative-repurposed-cereal-box-projects
https://ecogreenlove.com/2015/04/17/diy-earth-day/
Crafty Ideas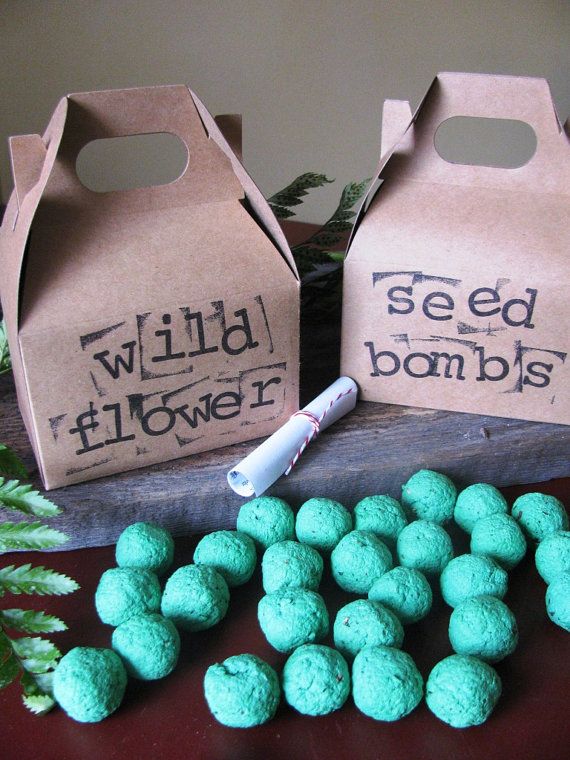 Root Cause Project
This term we embark on our Root Cause journey. Please find some information below regarding both our student incursion this week and the parent workshop later this term.
God bless,
Dr Margy Heuschele
Teacher Librarian
From our Service Club
This term we will be having two student groups. On Monday we will continue with Creative Group in Miss Byrne's Room. On Friday, we will start a new group at first break in the library called the Library Group. We will play games and read stories with the younger children.
This term we will be doing two main fundraisers. We will be donating to the Vinnies Winter Appeal. We will also be having a Beanie Day later this term as part of our celebrations for the Feast Day of St Thomas More. We will tell you more about both of these over the next few weeks.
This term we would like to open Service Club up to all Year 6 children. Any Year 6 children who want to join are most welcome at our next meeting, which will be next Wednesday from 10:30am. Bring your lunch box along with you.
Have a lovely week!
God bless,
Toby and Oliver from the Service Club
From our Uniform Shop
The Uniform Shop will be back to normal hours this term.
Monday: 8:15am - 8:45am
Wednesday: 2:45pm - 3:15pm
Friday: 8:15am - 8:45am
Email orders are encouraged. You can email your orders through to thouniform@twb.catholic.edu.au
Needs some uniform alternations?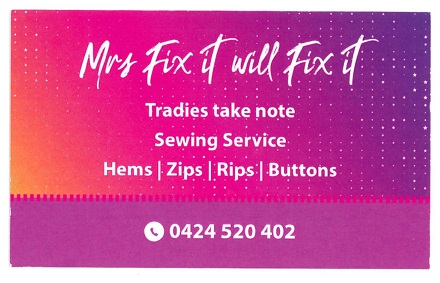 A hem taken up? A skirt taken down? Some buttons adjust on a shirt? Give Mrs Fix It a ring and see if she can help.
From our P&F
In Term 2 the P&F is looking forward to the following:

Tuesday May 3rd - last day for Mother's Day stall purchases
Thursday May 5th - Mother's Day Stall (please send a shopping bag with your child to help carry purchases)
Friday May 6th - Mother's Day coffee and muffin morning 7:30-8:30am followed by Mother's Day celebrations in the Sports Hall
Monday May 9th - P&F Meeting 7pm - Music Room
Sunday May 22nd - Working bee 1.30-3.30pm

As well as:
-Starting a Care and Concern committee to help families within the school in times of need-Setting up a $500 fund for the school to use for lunch and/or stationery supplies for families experiencing financial difficulty
-Finishing the Toilet Makeover Project
-Starting plans to extend the Peace Garden
Kylie, Shontelle, Jacqui and Jacinta
Mother's Day Stall – Thursday May 5th
Students are able to purchase gifts for their mother, grandmother or special person in their life and all gifts are only $5. You can also choose to purchase a gift to pass onto another family whom, for whatever reason, may not be able to purchase a gift.
Orders can be placed via Flexischools (Scroll past the tuckshop section and go to Events, Mother's Day Stall).
If you DO NOT have access to Flexischool's you can get a form from the office for a cash purchase.
All orders next to be placed by Tuesday 3rd May to allow time for processing.
Tennis Coaching
Special Prep Class
TCA Advanced Level 2 - TA Club Professional Coach
Thank you!
A huge thank you to Westridge Fruit and Vegetables for their continued support with the donation of fresh fruit every week for our students!

Parish News
Click on the link to download a copy of the latest Parish Bulletin.
Important Dates to Remember for Term 2
Wednesday, May 4th

3:30 pm in the Church

Confirmation Sacramental Program Session 1

Thursday, May 5th

Mother's Day Stall

(bring a bag with you to get your gift home!)

Friday, May 6th

From 7:30 am outside the Sportscentre

Mother's Day Coffee and Muffin Breakfast

Friday, May 6th

From 8:30 am in the Sportscentre

Mother's Day Prayer Celebration led by 1 Blue

Prep - 6 to attend

Families welcome!

Saturday, May 7th and Sunday, May 8th

Sacramental Presentation Weekend at the Church

Monday, May 9th

Confirmation Sacramental Session 2

Tuesday, May 10th

NAPLAN

Wednesday, May 11th

NAPLAN




Confirmation Sacramental Session 2

Thursday, May 12th

NAPLAN

Friday, May 13th

Year 2 Parish Mass (9 am in the Church)




4 Blue Prayer Celebration

11:30 am in the STM Church

Year 3 - Year 6 to attend - families welcome

Monday, May 16th

NAPLAN




Confirmation Sacramental Session 3

Wednesday, May 18th

Confirmation Sacramental Session 3

Friday, May 20th

Walk Safely to School Day

Sunday, May 22nd

P&F Working Bee

1:30 - 3:30 pm at STM School

Monday, May 23rd

Under 8s Day

Wednesday, May 25th

School Photos




National Simultaneous Storytime

Thursday, May 26th and Friday, May 27th

Year 4 Camp

Friday, May 27th

Year 3 Parish Mass (9 am in the Church)

Wednesday, June 1st

Confirmation

6:30 pm in the STM Church for Sacramental students

Friday, June 3rd

Year 1 Parish Mass (9 am in the Church)




3 Blue Prayer Celebration

11:30 am in the STM Church

Year 3 - Year 6 to attend - families welcome

Monday, June 6th

First Communion Sacramental Session 1

Wednesday, June 8th

First Communion Sacramental Session 1




School Officer Day

Friday, June 10th

Year 4 Parish Mass (9:00 am in the Church)




2 Gold Prayer Celebration

11:30 am in the STM Church

Prep - Year 2 to attend - Families welcome!

Monday, June 13th

First Communion Sacramental Session 2

Tuesday, June 14th

Athletics Carnival

O'Quinn Street

Wednesday, June 15th

First Communion Sacramental Session 2

Thursday, June 16th

Majeda Whole School Incursion Visit

Friday, June 17th

Prep Parish Mass (9:00 am in the Church)

Saturday, June 18th

Family Mass (including the celebration of First Communion)

6:00 pm in the STM Church

Sunday, June 19th

Celebration of First Communion

8:30 am in the STM Church

Wednesday, June 22nd

Feast Day of St Thomas More

Friday, June 24th

Year 5 Parish Mass (9:00 am in the Church)




Last Day of Term 2