Term 2 - Week 4 - Newsletter
Prayer of the Week
Image retrieved from https://www.hathernprimary.org/school-prayer.html
From our Principal
Last Saturday a Celebration of Life for Tanisa Norbu was conducted at St Thomas More's Church. The ceremony was a beautiful drawing together of faiths and cultures, parish and school.
I was humbled to be asked by the family to share my memories of Tanisa during the ceremony. I have included my reflections below.
We were privileged to have a young person of the calibre of Tanisa as a member of our school community for all of her school life. Tanisa was just about the perfect student, hard-working, caring, co-operative, easy -going & never in trouble, except maybe for talking too much.
Tanisa was exceptionally strong academically, she had just earned a scholarship for high school. Tanisa was extremely creative & was a talented artist. She was recognised across the school for her love of drawing. While she did have a natural gift in this area, she also worked incredibly hard at perfecting various elements of her drawing.
Tanisa was a great storyteller & was able to entertain & amuse through her writing as well as through the stories she told to her friends.
Some of the adjectives used to describe Tanisa include confident, outgoing, unique, amazing, funny friendly, happy, witty, artistic, positive & smart.
While this is an impressive list, what was most special about Tanisa was the way she made others feel. Her happiness was contagious. She made us laugh & brightened our days when we were feeling down. You couldn't be around Tanisa & not smile. Last week when we met with Tenzin & Sara, as we shared memories & stories of Tanisa, even in our grief, she made us smile.
Students across the school will remember her for always saying hello, for the words she used & the faces she pulled. Some of her friends will remember that Tanisa made the best brownies & hot chocolate.
My personal memories will include her shameless promotion of Copper Bench & the noisy group of students at lunchtime, always joking & laughing. Needless to say that Tanisa would always be the centre of attention. My favourite memory however, will be how, after being picked up from Stop, Drop, Go, Tanisa would have the window down as she the car drove up South Street & she would be waving & smiling at anyone in a ST Thomas More's uniform.
At our school we endeavour to enable students to live life in all it's fullness. Tanisa was the perfect model for this vision. The richness of the life she lived should serve as an inspiration for us all.
Tanisa will be sorely missed by everyone in the St Thomas More's community, but she will never be forgotten.
God Bless.
Mr Michael Cash
Principal
From our APRE
Over the weekend members from our school community joined with Tanisa's family and friends to celebrate her life and share precious memories of her. Thank you to those members of our community who were able to come and be part of Tanisa's Celebration of Life. Special mention needs to be made of the staff and small group of Year 6 students who very bravely and lovingly took on roles within Tanisa's celebration, sharing their memories of Tanisa with those gathered in song and poem and leading the congregation in the prayers of the faithful. You all spoke/sang beautifully. Thank you also to our STM P&F Care and Concern group and the STM Families who helped with the after-service tea. Tanisa so loved her STM community and it was really lovely to see the community embracing her family and showing their love and respect for Tanisa.
Thank you to Mrs Rowling and 1 Blue for leading the whole school so confidently in our Mother's Day Prayer Celebration last week. You did a wonderful job! I hope all of our STM mums, and those likes mums to us, had a wonderful weekend!
Please note that the Whole School Mass seen in the STM Calendar for May 17th has been cancelled as we gathered together for Mass at the start of this term.
Walk Safely to School Day
This year we celebrate Walk Safely to School Day on Friday May 20th. This year STM will be participating by walking together to school from Thoms Park (1D Garde Street, Centenary Heights). If you would like to participate, please register your intent using the form linked below so we know who to expect at the park and we don't leave anyone behind! Mr Cash and a team of teachers will meet those walking at the park from 7:30 am and will leave promptly at 7:45 am to make their way back to school.

Please make sure you check your children in with Mr Cash at the park when you arrive. Parents are asked not to leave until children are checked in.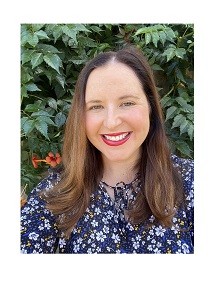 God Bless.
Miss Kristin Byrne
Assistant Principal: Religious Education
Matilda Jnr Update
No Matilda rehearsals this week due to NAPLAN. The rehearsal schedule for Week 5 and Week 6 will be shared this week via email with all Matilda families. Singing sessions with Mrs Skinner will begin in Week 5. These are after-school sessions. If your child cannot attend their session, you will need to contact Mrs Skinner directly via email (Elizabeth.Skinner@twb.catholic.edu.au) to discuss an alternative.
From our Sport Desk
2022 Athletics Carnival
This year our athletics carnival is being held on Tuesday 14th June at O'Quinn Street Oval.
Students will be participating in sprints, relays, field events and/or modified activities.
Students can be dropped off at O'Quinn Street by 8:30am by private transport or they can take advantage of a free bus from school. There will be no canteen available therefore children will need to bring a normal morning tea and lunch with them. Students are encouraged to come dressed in their house colours for the carnival.
Children in Prep-Yr 3 (born 2014) should be finished their events/activities by approximately 12:00pm - 12:30pm. The school is providing a free bus to bring your child back to school at the conclusion of their events/activities. You are most welcome to take your child home or keep your child at the carnival for the remainder of the day, however they will be under the direct supervision of a parent. Teachers in Prep – Year 3 will be travelling back with the bus.
Children who are in Year 3 and are 9 years old this year (born 2013) will need to remain at the carnival for the entire day to participate in further events. Children in Years 4-6 will also need to remain at the carnival for the entire day. Your child/ren should be finished their events by approximately 2:30pm. The school is providing a free bus to bring your child back to school at the conclusion of the day. However, you are most welcome to pick your child up from O'Quinn Street at 2:30pm.
To assist with the planning of the day and the booking of buses could you please use the link below to indicate how your child/ren will be transported to/from the carnival. Please ensure you have completed information for all your children.
Please complete by Monday 30th May.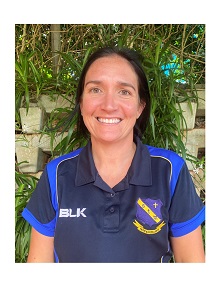 God bless,
Stacey Hancock
HPE Teacher
From our OSHC
Tuckshop News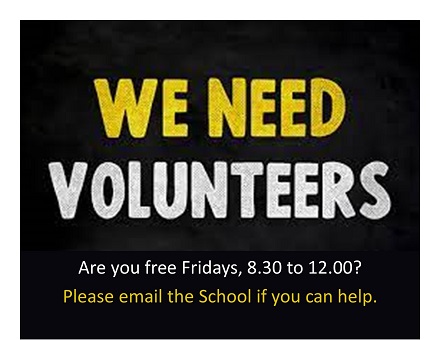 Open every Friday. Please place your childs order through FlexiSchools by 12pm Thursdays and please supply a Paper Bag for your childs order.
Awards
Great work from our Week 3 award recipients!
Prep Gold

Tristan

Prep Red

Thomas
Henry

1 Blue

Tara
Louie

1 Red

Huntah
Florence

2 Blue

Hallie
Millie
Mason

2 Gold

Adalia
Tomas

2 Red

Vipassana
Joseph

3 Blue

Isabelle
Aviana

3 Gold

Noah
Austin

3 Red

Nicholas
Callum

4 Blue

Abigail
Gabriel

4 Gold

Arianna

Therese

4 Red

Pippa
Matilda
Grace

5 Blue

Dakota-May
Riley
Archie

5 Gold

Dexta
Ava

5/6 Red

Erin
Kiara
Braith

6 Blue

Rita
Slate
Charlie

6 Gold

Ava
Brady
Thomas

OSHC
Esther
GOTCHA

Hudson

Therese
Enroll Now for 2023
From our Library
Green Week
Next week we have our annual Green Week! Please see the program for the week below.
Free Subscription for Families
As part of our participation in the Root Cause Project this year, STM families are entitled to a free subscription to the Gold Family Membership. Please see the flyer below for further details.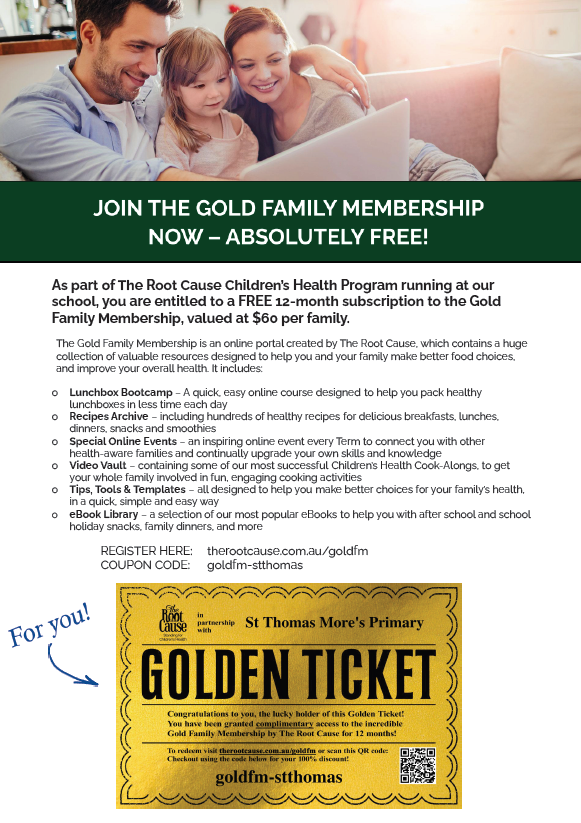 Breakfast Ideas To Boost Energy, Concentration & Learning - Online Parent Event
Please find details below of a free workshop for parents available through the Gold Family Membership.

Details of the event: Breakfast Ideas To Boost Energy, Concentration & Learning
Date: Wednesday 18th May 2022
Time: 8pm AEST
Registration required to access the room: https://therootcause.com.au/go/gfm-pe22t2/
The event will cover the following:
· Boosting Breakfast Cereal
· 5 Prepare Ahead Non-Cereal Breakfast Ideas
· Transitioning Away From Breakfast Cereal
There will also be time for Q&A at the end.

Please remember to register for the event to receive your login details.
Cook Demonstrations
Each Tuesday at first break we will be having cooking demonstrations in the Library to show the students how easy it is to make healthy, delicious, whole food snacks. This week Charlotte and Annebelle helped me to make Coconut Rough Bliss Balls. The students who had a taste test agreed they were scrumptious! The recipe can be found at this link - https://www.becomingness.com/coconut-rough-bliss-balls/
Bliss Balls
God bless,
Dr Margy Heuschele
Teacher Librarian
From our Service Club
With this week being our first full week at school this term, our Service Club groups can finally start. This term we will continue our Creative Group each Monday at second break in Miss Byrne's Room. We will also have a Reading Club each Friday in the library at second break as well. All students are welcome to both groups.
Last week Service Club talked about the Australian Catholic Young Voice Awards. This is a great opportunity for students in Year 5 and Year 6 to have their thoughts heard on topics that are important to them. Service Club are excited to be submitting entries this year showing how social media can be used to share positive messages with communities. We can't wait to share our entries with you when they are done!
Year 6, don't forget Service Club is now open to all Year 6 children. We meet every Wednesday at first break in Miss Byrne's room.
God bless.
Ava, Aimee and Makenzie from Service Club
From our Uniform Shop
The Uniform Shop will be back to normal hours this term.
Monday: 8:15am - 8:45am
Wednesday: 2:45pm - 3:15pm
Friday: 8:15am - 8:45am
Email orders are encouraged. You can email your orders through to thouniform@twb.catholic.edu.au
Needs some uniform alternations?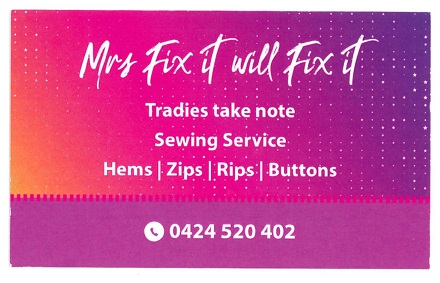 A hem taken up? A skirt taken down? Some buttons adjust on a shirt? Give Mrs Fix It a ring and see if she can help.
From our P&F
If you can't make it in person, you can attend via Zoom. Links are provided below.
Thank you!
A huge thank you to Westridge Fruit and Vegetables for their continued support with the donation of fresh fruit every week for our students!

Parish News
Click on the link to download a copy of the latest Parish Bulletin.
Important Dates to Remember for Term 2
Monday, May 9th

Confirmation Sacramental Session 2

Tuesday, May 10th

NAPLAN

Wednesday, May 11th

NAPLAN




Confirmation Sacramental Session 2

Thursday, May 12th

NAPLAN

Friday, May 13th

Year 2 Parish Mass (9 am in the Church)




4 Blue Prayer Celebration

11:30 am in the STM Church

Year 3 - Year 6 to attend - families welcome

Monday, May 16th

NAPLAN




Confirmation Sacramental Session 3

Wednesday, May 18th

Confirmation Sacramental Session 3

Friday, May 20th

Walk Safely to School Day

Sunday, May 22nd

P&F Working Bee

1:30 - 3:30 pm at STM School

Monday, May 23rd

Under 8s Day

Wednesday, May 25th

School Photos




National Simultaneous Storytime

Thursday, May 26th and Friday, May 27th

Year 4 Camp

Friday, May 27th

Year 3 Parish Mass (9 am in the Church)

Wednesday, June 1st

Confirmation

6:30 pm in the STM Church for Sacramental students

Friday, June 3rd

Year 1 Parish Mass (9 am in the Church)




3 Blue Prayer Celebration

11:30 am in the STM Church

Year 3 - Year 6 to attend - families welcome

Monday, June 6th

First Communion Sacramental Session 1

Wednesday, June 8th

First Communion Sacramental Session 1




School Officer Day

Friday, June 10th

Year 4 Parish Mass (9:00 am in the Church)




2 Gold Prayer Celebration

11:30 am in the STM Church

Prep - Year 2 to attend - Families welcome!

Monday, June 13th

First Communion Sacramental Session 2

Tuesday, June 14th

Athletics Carnival

O'Quinn Street

Wednesday, June 15th

First Communion Sacramental Session 2

Thursday, June 16th

Majeda Whole School Incursion Visit

Friday, June 17th

Prep Parish Mass (9:00 am in the Church)

Saturday, June 18th

Family Mass (including the celebration of First Communion)

6:00 pm in the STM Church

Sunday, June 19th

Celebration of First Communion

8:30 am in the STM Church

Wednesday, June 22nd

Feast Day of St Thomas More

Friday, June 24th

Year 5 Parish Mass (9:00 am in the Church)




Last Day of Term 2