Term 2 - Week 5 - Update
Prayer of the Week
Image retrieved from https://www.liwara.wa.edu.au/newsletter-21-february-2020-2-2-2-2-2-2-2-2-2-2/
From our Principal
Congratulations to Liz Skinner & our choir for their second placing at the Toowoomba Eisteddfod. The result is just reward for all of the hard work put in by Liz & the students, mostly in their own time. Through their performance & behaviour, the students were excellent representatives of our school. I was very impressed by the way Liz was able to take the children out of their vocal comfort zone.
God Bless.
Mr Michael Cash
Principal
From our APRE
Thank you to Mrs Weier and 4 Blue for leading our Upper School in prayer last week. It's a tough gig leading a Prayer Celebration at the end of a week, let alone a week full of wet play days and technical issues! You did a wonderful job sharing the parable of The Good Samaritan with us and encouraging students and adults alike to consider who their neighbour is and how they should be treating others.
Matilda Jnr Update
Please see the rehearsal schedule for Week 5 and Week 6 below. All Matilda Jnr cast members have been added to a Matilda Jnr Team (using their school Microsoft Office login). If the parents of any of our cast members would also like to be added to the Team, please let Miss Byrne know!
Week 5 Rehearsal Schedule – Week beginning May 16th
Week 6 Rehearsal Schedule – Week beginning May 23rd
We are aware this is Year 4 Camp week. Year 4 children are not expected to attend Thursday and Friday rehearsals this week.
Walk Safely to School Day
This year we celebrate Walk Safely to School Day on Friday May 20th. This year STM will be participating by walking together to school from Thoms Park (1D Garde Street, Centenary Heights). If you would like to participate, please register your intent using the form linked below so we know who to expect at the park and we don't leave anyone behind! Mr Cash and a team of teachers will meet those walking at the park from 7:30 am and will leave promptly at 7:45 am to make their way back to school.

Please make sure you check your children in with Mr Cash at the park when you arrive. Parents are asked not to leave until children are checked in.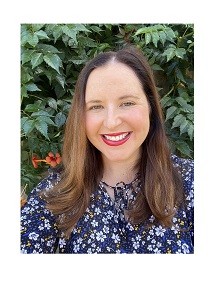 God Bless.
Miss Kristin Byrne
Assistant Principal: Religious Education
From our Sport Desk
2022 Athletics Carnival
This year our athletics carnival is being held on Tuesday 14th June at O'Quinn Street Oval. Students will be participating in sprints, relays, field events and/or modified activities.
Students can be dropped off at O'Quinn Street by 8:30am by private transport or they can take advantage of a free bus from school. There will be no canteen available therefore children will need to bring a normal morning tea and lunch with them. Students are encouraged to come dressed in their house colours for the carnival.
Children in Prep-Yr 3 (born 2014) should be finished their events/activities by approximately 12:00pm - 12:30pm. The school is providing a free bus to bring your child back to school at the conclusion of their events/activities. You are most welcome to take your child home or keep your child at the carnival for the remainder of the day, however they will be under the direct supervision of a parent. Teachers in Prep – Year 3 will be travelling back with the bus.
Children who are in Year 3 and are 9 years old this year (born 2013) will need to remain at the carnival for the entire day to participate in further events. Children in Years 4-6 will also need to remain at the carnival for the entire day. Your child/ren should be finished their events by approximately 2:30pm. The school is providing a free bus to bring your child back to school at the conclusion of the day. However, you are most welcome to pick your child up from O'Quinn Street at 2:30pm.
To assist with the planning of the day and the booking of buses could you please use the link below to indicate how your child/ren will be transported to/from the carnival. Please ensure you have completed information for all your children.
Please complete by Monday 30th May.
https://forms.office.com/r/0uxbXPUYKk
Softball
Congratulations to Xavier on being selected in the Darling Downs team for softball. We wish you all the best at the State Championships in August.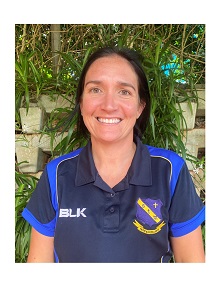 God bless,
Stacey Hancock
HPE Teacher
From our OSHC
Tuckshop News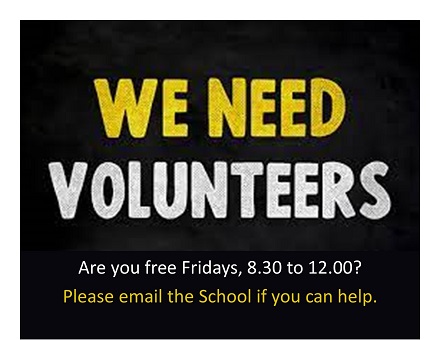 Open every Friday. Please place your childs order through FlexiSchools by 12pm Thursdays and please supply a Paper Bag for your childs order.
Awards
Great work from our Week 4 award recipients! No photo this week as we had a Teams Assembly due to the wet weather last Friday!
Prep Gold
Shaun
Prep Red

Nicholas
Thomas

1 Blue

Morgan
Patrick

1 Red

Isabel
Eric

2 Blue

Choloe
Lola

2 Gold

Lauren
Dion

2 Red

Jonah
Axel
Gavin

3 Blue

Elliemay
Oliver

3 Gold

Malual
Jacob

3 Red

Hugo
Jacob

4 Blue

Abel
Esther

4 Gold

Rebecca
Jarrell

4 Red

Finlay
Matthew

5 Blue

Amy
Siennah
Annabel

5 Gold

Jaxson
Evelia

5/6 Red

Paul
Isaac

6 Blue

Jorja
Annebelle
Charlotte

6 Gold

Aidan
Reyaaz
Aimee

OSHC
Lillee
Enroll Now for 2023
From our Library
Green Week
Next week we have our annual Green Week! Please see the program for the week below.
Free Subscription for Families
As part of our participation in the Root Cause Project this year, STM families are entitled to a free subscription to the Gold Family Membership. Please see the flyer below for further details.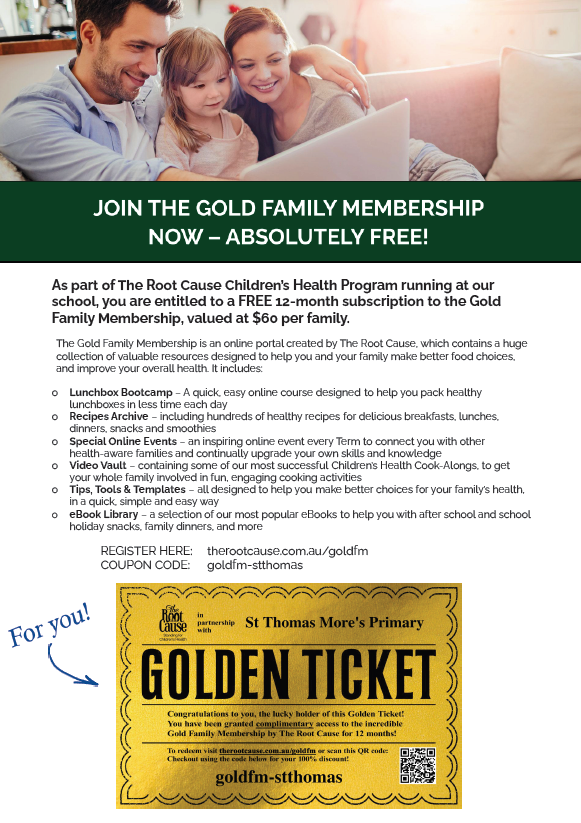 Breakfast Ideas To Boost Energy, Concentration & Learning - Online Parent Event
Please find details below of a free workshop for parents available through the Gold Family Membership.

Details of the event: Breakfast Ideas To Boost Energy, Concentration & Learning
Date: Wednesday 18th May 2022
Time: 8pm AEST
Registration required to access the room: https://therootcause.com.au/go/gfm-pe22t2/
The event will cover the following:
· Boosting Breakfast Cereal
· 5 Prepare Ahead Non-Cereal Breakfast Ideas
· Transitioning Away From Breakfast Cereal
There will also be time for Q&A at the end.

Please remember to register for the event to receive your login details.
Cook Demonstrations
Cooking Demonstration
This week Emilia and Amy demonstrated how to make a Rainbow Vitamin Smoothie - a recipe that Emilia created herself after the Root Cause visit. To make the recipe we used the blender that was donated to the school as part of the Root Cause Program. Why not try making the smoothie at home. It was delicious!
Nude Food Day
On Wednesday we are having a Nude Food Day where we encourage the students to have a lunch box that is free from soft plastic, plastic wrap, paper bags and zip lock bags. The idea is that the food is packed in reusable containers. We will also be having a competition to see which year level can have the highest percentage of students with a nude food lunch. Please check out the helpful hints below.
God bless,
Dr Margy Heuschele
Teacher Librarian
From our Uniform Shop
The Uniform Shop will be back to normal hours this term.
Monday: 8:15am - 8:45am
Wednesday: 2:45pm - 3:15pm
Friday: 8:15am - 8:45am
Email orders are encouraged. You can email your orders through to thouniform@twb.catholic.edu.au
Needs some uniform alternations?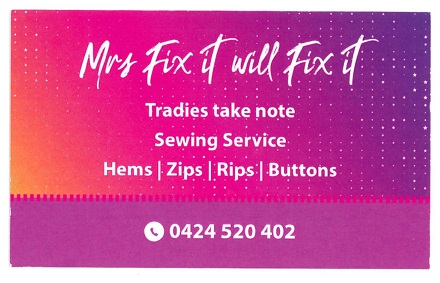 A hem taken up? A skirt taken down? Some buttons adjust on a shirt? Give Mrs Fix It a ring and see if she can help.
From our P&F
If you can't make it in person, you can attend via Zoom. Links will be provided closer to the date.
Thank you!
A huge thank you to Westridge Fruit and Vegetables for their continued support with the donation of fresh fruit every week for our students!

Parish News
Click on the links below for the latest news from the Parish.
Important Dates to Remember for Term 2
Monday, May 16th

NAPLAN




Confirmation Sacramental Session 3

Wednesday, May 18th

Confirmation Sacramental Session 3

Friday, May 20th

Walk Safely to School Day

Sunday, May 22nd

P&F Working Bee

1:30 - 3:30 pm at STM School

Monday, May 23rd

Under 8s Day

Wednesday, May 25th

School Photos




National Simultaneous Storytime

Thursday, May 26th and Friday, May 27th

Year 4 Camp

Friday, May 27th

Year 3 Parish Mass (9 am in the Church)

Wednesday, June 1st

Confirmation

6:30 pm in the STM Church for Sacramental students

Friday, June 3rd

Year 1 Parish Mass (9 am in the Church)




3 Blue Prayer Celebration

11:30 am in the STM Church

Year 3 - Year 6 to attend - families welcome

Monday, June 6th

First Communion Sacramental Session 1

Wednesday, June 8th

First Communion Sacramental Session 1




School Officer Day

Friday, June 10th

Year 4 Parish Mass (9:00 am in the Church)




2 Gold Prayer Celebration

11:30 am in the STM Church

Prep - Year 2 to attend - Families welcome!

Monday, June 13th

First Communion Sacramental Session 2

Tuesday, June 14th

Athletics Carnival

O'Quinn Street

Wednesday, June 15th

First Communion Sacramental Session 2

Thursday, June 16th

Majeda Whole School Incursion Visit

Friday, June 17th

Prep Parish Mass (9:00 am in the Church)

Saturday, June 18th

Family Mass (including the celebration of First Communion)

6:00 pm in the STM Church

Sunday, June 19th

Celebration of First Communion

8:30 am in the STM Church

Wednesday, June 22nd

Feast Day of St Thomas More

Friday, June 24th

Year 5 Parish Mass (9:00 am in the Church)




Last Day of Term 2
Non State School Transport Assistance Scheme
The Non State Schools Transport Assistance Scheme assists eligible families with the cost of traveling to school, with applications for Semester 1 2022 now open online and close on 31 May. 
Student travel rebate applications are only open in May for Semester 1 and October for Semester 2. Please visit SchoolTransport.com.au first to check if you are eligible