Term 2 - Week 6 - Newsletter
Prayer of the Week
Image retrieved from https://kathrynwarmstrong.wordpress.com/2022/02/27/pray-for-ukraine-pray-for-our-world/
From our Principal
Dear Parents,
Many of you may have read the story in Friday's Chronicle featuring one of our Year 1 students, Hugh Jensen.
Hugh had decided to spend his birthday on Saturday walking the Scenic Circuit at the Bunya Mountains, as part of the Choice Passion Life (CPL) Trek Challenge. He hoped to complete the 4km trek alongside his family and friends.
In this kind gesture, Hugh hopes to raise as many funds as possible for the profit-for-purpose organisation, which supports more than 5000 people living with disabilities.
To make a donation, visit trekchallenge.org.au/hughjensen.
It is always heartwarming to hear stories of our students wanting to make a difference in the community.
God bless,
Michael
God Bless.
Mr Michael Cash
Principal
From our APRE
Welcome to Week 6! What a huge 5 weeks we have had so far ... with lots more fun and learning yet to come!
STM Parish Sacramental Program
Best of luck to our students who are part of the current STM Parish Sacramental Program as you prepare to receive your Sacrament of Confirmation next week with Bishop Robert. The children in this program have been preparing for their Confirmation over the past few weeks and will shortly begin their preparation to receive their First Communion. I know the whole school community joins with me to wish all our Sacramental candidates the best during this special time.
Under 8s Celebration
Today it was great to see our Prep, Year 1, Year 2 and Year 3 children enjoying our Under 8s Celebration! Thank you to the Lower School staff and our parent helpers for making such a special day possible for our little people! What a great way to celebrate the littlest people in our STM school community!
Below are just a few quick snaps from our celebration. Make sure you keep an eye on our Facebook page for some photos of the day!
Under 8s Day 2022
Mamma Mia
Our Year 5 and Year 6 students and staff are very excited to be heading off to see a complementary performance of St Ursula's production of Mamma Mia at the Empire Theatre on June 16th. This is such a great opportunity for our students with our very own school musical just around the corner. Permission notes for this excursion have been sent via the Parent Portal. Year 5 and Year 6 families, please make sure you check your app if you have not already so you can grant permission for your child to attend.

Matilda Jnr Update
It was an absolute pleasure to spend time with all of our classes from Prep to Year 6 last week to work on Matilda Jnr! Our Year 4, Year 5 and Year 6 children have done a great job learning their songs with Mrs Skinner and are all super keen to get working on the scene they will be part of in the show! Our Matilda Jnr. production this year will give our students the opportunity to learn some new dance and drama skills. Over the coming weeks during my visits with each class, we will be focusing on different elements of drama and dance to improve performance and judgements will be made on the participation and performance of students during these sessions. These judgements will be reflected in Semester 2 Report Cards.
The question I was asked most last week was what do we need to wear? Costumes for Matilda Jnr have been finalised and a brief snapshot is provided below. Further details on costumes will be sent home next term. We have tried to keep costumes as simple as possible. Families are not expected to go out and buy anything new, with our hope being we have chosen items of clothing you may already have at home.
**Please note main cast costume information will be shared later this week with the next rehearsal schedule.
Matilda School Uniform

White button-up shirt with a collar - short or long sleeve

Grey bottoms - shorts, trousers, skirts, leggings

Grey socks (boys)

White socks (girls)

Black school shoes

** You can use elements of your STM school uniform!

4 Blue

4 Red

5 Blue

5 Gold

5/6 Red

6 Gold

Matilda PE School Uniform

Plain white t-shirt with no buttons

Grey or black bottoms - shorts, trousers, skirt, leggings

White socks (boys and girls)

Joggers

6 Blue

Party Outfit


Colourful smart casual outfit 

4 Gold
Children from Prep to Year 3 will be learning the finale song (When I Grow Up/Naughty) over the coming weeks and will be able to come up and perform this final number in the show at either evening performance later this year if they are attending the show with their family. I will also be looking at different elements of dance and drama during these sessions and making judgements of participation and performance to be reflected in Semester 2 Report Cards.
Please see the rehearsal schedule for this week below. The schedule for Week 7 and Week 8 will be shared with our Matilda Cast families later this week. All Matilda Jnr cast members have been added to a Matilda Jnr Team (using their school Microsoft Office login). If the parents of any of our cast members would also like to be added to the Team, please let Miss Byrne know!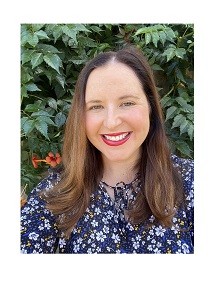 God Bless.
Miss Kristin Byrne
Assistant Principal: Religious Education
From our Sport Desk
2022 Athletics Carnival
This year our athletics carnival is being held on Tuesday 14th June at O'Quinn Street Oval. Students will be participating in sprints, relays, field events and/or modified activities.
Students can be dropped off at O'Quinn Street by 8:30am by private transport or they can take advantage of a free bus from school. There will be no canteen available therefore children will need to bring a normal morning tea and lunch with them. Students are encouraged to come dressed in their house colours for the carnival.
Children in Prep-Yr 3 (born 2014) should be finished their events/activities by approximately 12:00pm - 12:30pm. The school is providing a free bus to bring your child back to school at the conclusion of their events/activities. You are most welcome to take your child home or keep your child at the carnival for the remainder of the day, however they will be under the direct supervision of a parent. Teachers in Prep – Year 3 will be travelling back with the bus.
Children who are in Year 3 and are 9 years old this year (born 2013) will need to remain at the carnival for the entire day to participate in further events. Children in Years 4-6 will also need to remain at the carnival for the entire day. Your child/ren should be finished their events by approximately 2:30pm. The school is providing a free bus to bring your child back to school at the conclusion of the day. However, you are most welcome to pick your child up from O'Quinn Street at 2:30pm.
To assist with the planning of the day and the booking of buses could you please use the link below to indicate how your child/ren will be transported to/from the carnival. Please ensure you have completed information for all your children.
Please complete by Monday 30th May.
https://forms.office.com/r/0uxbXPUYKk
Rugby Union
Congratulations to Charlie and Matthew on being selected in the Toowoomba Barbarians Rugby Union team. We wish you all the best at the Darling Downs trials in a few weeks.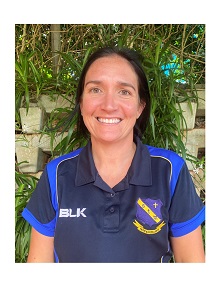 God bless,
Stacey Hancock
HPE Teacher
From our Library
Green Shop
As part of Green Week last week we had a fantastic Green Shop. Several staff, students and families donated their time and craft skills to make some items to sell in our little market stall. Most items were $1 or less. The students really enjoyed coming into the Library to check out the stall and we were completely sold out by Thursday morning. All the money raised will go towards some more green projects in our school.
Litter Patrol
A new initiative was launched last week to coincide with Green Week. The Litter Patrol will be operating every Tuesday, Wednesday and Thursday and it is their goal to make our school the cleanest school in Toowoomba. A big thank you to Esther, Zoe and Eva, our fabulous Green Team members, for volunteering to be our first patrol members.
Cooking Demonstration – Sushi
Last week, Mrs Toye, with the help of Aimee, demonstrated how to make delicious and healthy sushi. The demonstration was extremely popular and the students were all keen to have a taste test.
This week - Fruit Kebabs
God bless,
Dr Margy Heuschele
Teacher Librarian
From our Service Club
Don't forget our Monday and Friday groups running this term. On Monday you can come and play games and be creative with us at Creative Group in Miss Byrne's Room. On Friday, come down to the library and read with us!
This term, we want to raise awareness about Stewardship for Creation. Service Club did a rubbish audit in the eating areas this week. We spent 5 minutes collecting rubbish in each eating area after children had been asked to pick up rubbish before play time. This is what we found.
Prep had 24 pieces of rubbish
The Quad had 131 pieces of rubbish
The 3&4 eating area had 74 pieces of rubbish
The 5&6 eating area had 77 pieces of rubbish
This is a lot of rubbish! We want to see an improvement in this in the coming weeks. We challenge all children to pick up all the rubbish in their area to help the environment. The classes in the eating area with the least amount of rubbish in two weeks' time will get a special visit from Olive!
She can't wait to come and meet the children and teachers! Who will have the cleanest eating area?
Service Club are super excited to start their kindy visits this week. We will be visiting the Kindy Class at Creative Gardens each fortnight and sharing some games and stories with the children.
To celebrate the Feast Day of St Thomas More, we would like to invite all students and staff to be part of beanie day on June 22. St Thomas More was a very kind man who always tried to help those in need. In his memory, we want to help the homeless people of Toowoomba. Students and staff can wear a beanie with their normal uniform on his Feast Day and bring along a gold coin donation. Any students and staff who want to donate their beanie at the end of the day can drop them in to Miss Byrne's office and we will get them to people in need.
God bless and have a great week!
Olivia and Aidan from Service Club
From our OSHC
From our Tuckshop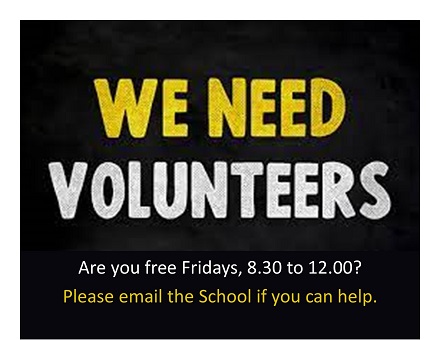 Open every Friday. Please place your childs order through FlexiSchools by 12pm Thursdays and please supply a Paper Bag for your childs order.
Awards
Amazing work from our Week 5 award recipients. Keep up the great work!
Prep Gold
Koby
Prep Red

Kailey
Raiden

1 Blue

Max
Scarlet

1 Red
Isabella
2 Blue

Wyatt
Ava

2 Gold

Mia
Maddison
Diing

2 Red

Brielle
Jax

3 Blue

Rhythm
Imogen

3 Gold

Christian
Lexi

3 Red

Anok
Frankie

4 Blue

Charlotte
James

4 Gold

Vance
Arlia

4 Red

Harrison
Audrey
Mya

5 Blue

Fletcher
Xavier
Koby

5 Gold

Bastie
Anakha

5/6 Red

Toby
Nickol

6 Blue

Namiya
William K

6 Gold

Olivia
Nate
Etycas

OSHC
Maeve
Enroll Now for 2023
From our Uniform Shop
The Uniform Shop will be back to normal hours this term.
Monday: 8:15am - 8:45am
Wednesday: 2:45pm - 3:15pm
Friday: 8:15am - 8:45am
Email orders are encouraged. You can email your orders through to thouniform@twb.catholic.edu.au
Needs some uniform alternations?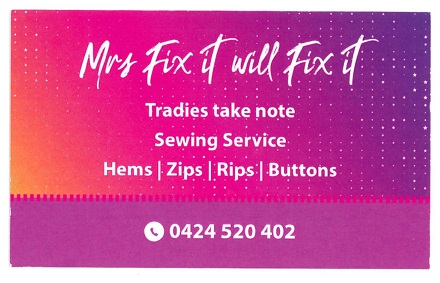 A hem taken up? A skirt taken down? Some buttons adjust on a shirt? Give Mrs Fix It a ring and see if she can help.
From our P&F
If you can't make it in person, you can attend via Zoom. Links will be provided closer to the date.
Thank you!
A huge thank you to Westridge Fruit and Vegetables for their continued support with the donation of fresh fruit every week for our students!

Parish News
Click on the links below for the latest news from the Parish.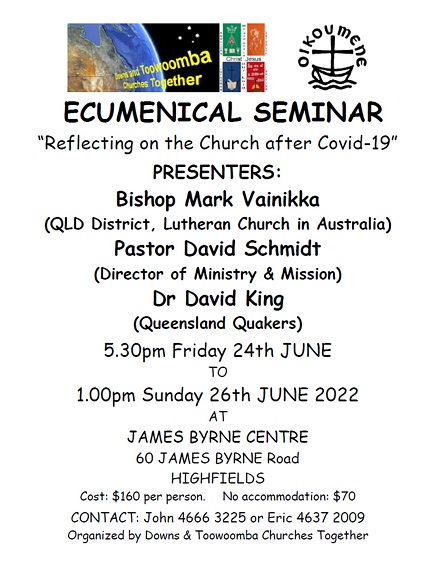 Important Dates to Remember for Term 2
Monday, May 23rd

Under 8s Day

Wednesday, May 25th

School Photos

Full Winter Formal Uniform




National Simultaneous Storytime

Thursday, May 26th and Friday, May 27th

Year 4 Camp

Friday, May 27th

Year 3 Parish Mass (9 am in the Church)

Wednesday, June 1st

Confirmation

6:30 pm in the STM Church for Sacramental students

Friday, June 3rd

Year 1 Parish Mass (9 am in the Church)




3 Blue Prayer Celebration

11:30 am in the STM Church

Year 3 - Year 6 to attend - families welcome

Monday, June 6th

First Communion Sacramental Session 1

Wednesday, June 8th

First Communion Sacramental Session 1




School Officer Day

Friday, June 10th

Year 4 Parish Mass (9:00 am in the Church)




2 Gold Prayer Celebration

11:30 am in the STM Church

Prep - Year 2 to attend - Families welcome!

Monday, June 13th

First Communion Sacramental Session 2

Tuesday, June 14th

Athletics Carnival

O'Quinn Street

Wednesday, June 15th

First Communion Sacramental Session 2

Thursday, June 16th

Majeda Whole School Incursion Visit

Friday, June 17th

Prep Parish Mass (9:00 am in the Church)

Saturday, June 18th

Family Mass (including the celebration of First Communion)

6:00 pm in the STM Church

Sunday, June 19th

Celebration of First Communion

8:30 am in the STM Church

Wednesday, June 22nd

Feast Day of St Thomas More

Friday, June 24th

Year 5 Parish Mass (9:00 am in the Church)




Last Day of Term 2
Looking for a Part Time Job?
Non State School Transport Assistance Scheme
The Non State Schools Transport Assistance Scheme assists eligible families with the cost of traveling to school, with applications for Semester 1 2022 now open online and close on 31 May. 
Student travel rebate applications are only open in May for Semester 1 and October for Semester 2. Please visit SchoolTransport.com.au first to check if you are eligible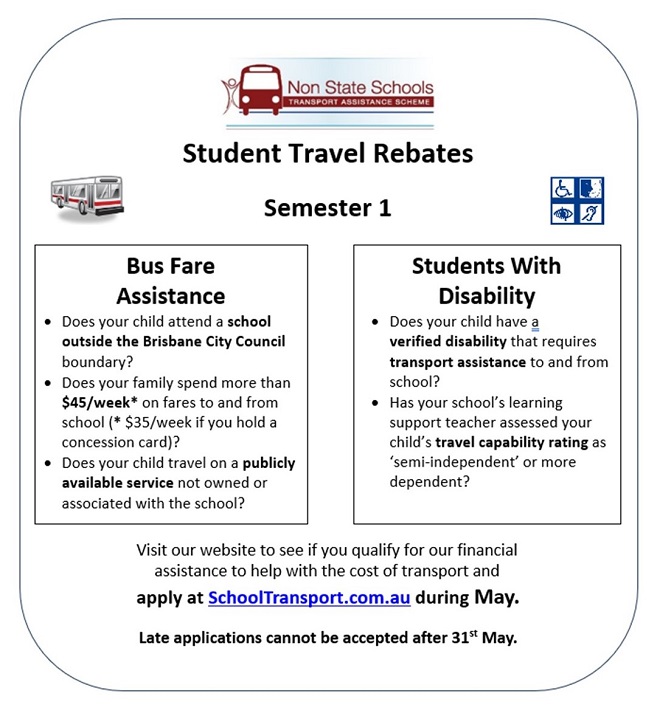 There is always someone there to help.