Term 3 - Week 10 - Newsletter
Prayer of the Week
Image retrieved from https://www.facebook.com/MethodistGB/photos/a.426959397895/10159173447807896/?type=3&eid=ARC44gRUSwNHSws0FhJoBxHrNQav-svyGbisQGGGERkaVzR2yHTWAWDnFggt4oB_A9aXgAs8Qk0XPKsf
From our Principal
This week sees the culmination of months of hard work by our staff, students & other community members as we present our production of "Matilda Jr. The Musical". What started as a vague idea has blossomed into something that we will allow our students to showcase their talents.
Thank you to everyone who has worked hard to make it all possible. Special mention to Evention who have been responsible for the staging, sound & lighting. Anthony, Callum & Will have transformed our Sports Centre into a performing arts centre. Thanks also to David Janetzki for his sponsorship.
I am extremely proud of what we have managed to produce & I look forward to sharing it with our community.
Thank you to all staff, students & families for your support & co-operation during a busy term. I hope everyone manages some time to relax & refresh over the school holidays.
God Bless
Michael Cash
Principal
From our APRE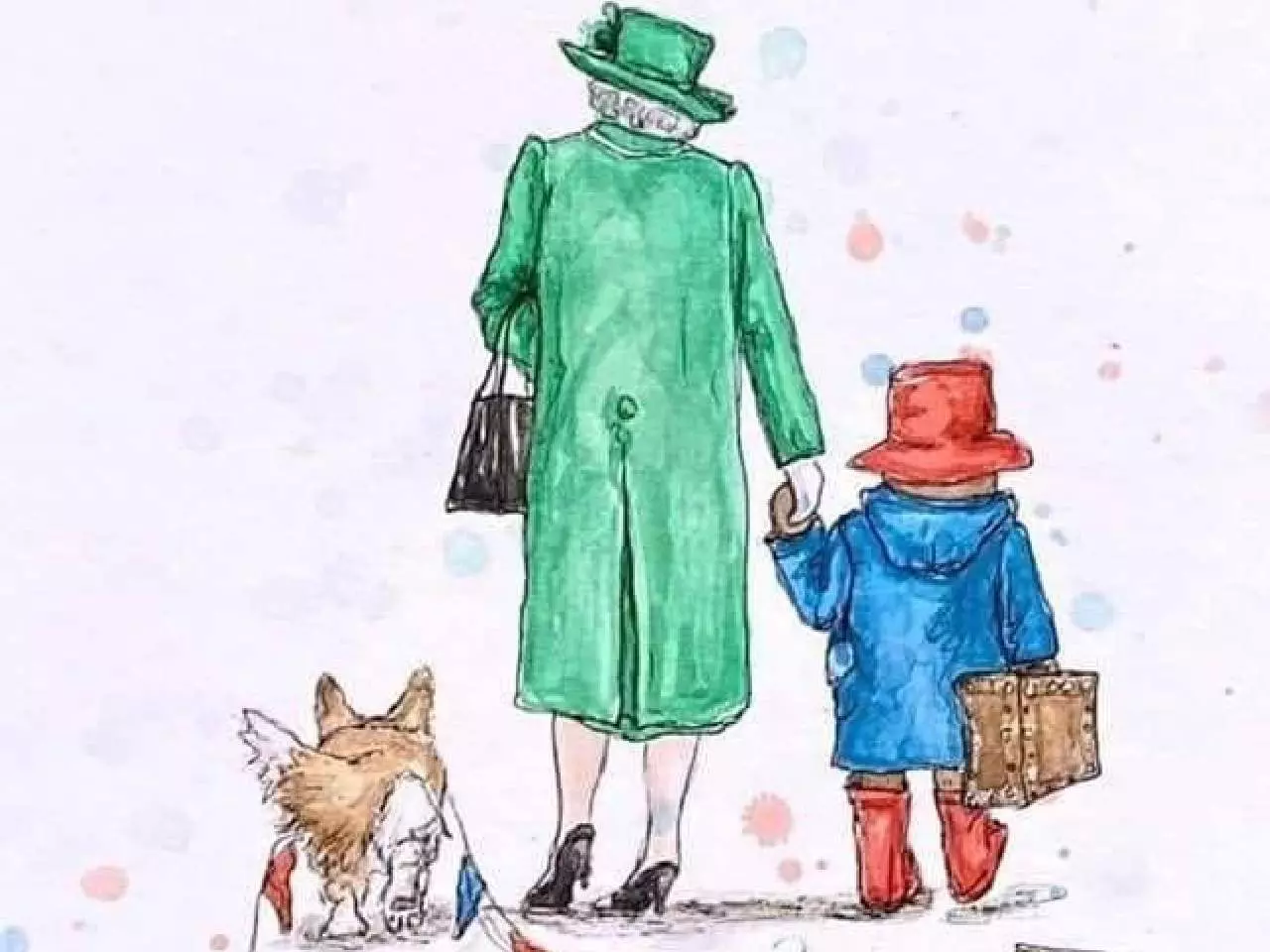 Image retrieved from https://www.news9live.com/lifestyle/queen-elizabeth-iis-rendezvous-with-paddington-over-tea-and-marmalade-194876
Last week we saw history being made with the passing of Queen Elizabeth II. I'm not too proud to admit I had a teary moment when I heard the news last Friday morning. We join with communities around Australia, the Commonwealth, and the world in mourning the loss of a truly remarkable lady and celebrating the amazing life she lived. Rest in peace, ma'am.
Free Dress Day this Friday
With all the craziness of Matilda Jr. this term, poor old Service Club has had to take a bit of a back seat, hence the late notice for our Free Dress Day this Friday. Students from Prep to Year 6 are invited to wear free dress on Friday and bring along a gold coin to support Service Club's chosen charity this term ... Foodbank.
Imagine not knowing where your next meal will come from. That's the reality for thousands of Queensland families who are facing hunger right now. But we can help!

At Foodbank, every dollar donated creates 2 meals…but during Hunger Drive, the funds you raise will have DOUBLE IMPACT* creating an incredible 4 MEALS for a Queenslander facing hunger.
Just a reminder that free dress clothing needs to be suitable for school and sunsafe. Children are required to wear closed in shoes.
Thank you in advance for supporting Service Club in their great work!
Term 3 Wrap Up
Well, Term Three has certainly been a busy term! As I share my happy memories from this term, I encourage all STM families to say an extra prayer for Tanisa and the Norbu family this week and continue to keep them in your thoughts and prayers.
We started our term by welcoming a panel of visitors from Toowoomba Catholic Schools who carried out a SRIP (School Renewal and Improvement Process). This involved panel members speaking to staff, parents and students about the things we do well at STM and the things we could work on a bit more. The feedback we received from the process has been really positive and we look forward to sharing the SRIP report with our school community once it has been published.
Early this term we joined with schools across Queensland to celebrate Catholic Education Week. How exciting to have had the state launch here in Toowoomba! Catholic Education Week is a great chance to celebrate both the wonderful staff in our schools (congratulations again to Mrs Heuschele and Ms Roberts) and the amazing students and families who are part of our communities.
Our Prep classes celebrated 100 Days of Prep this term. We had lots of little old preppies getting around as part of these celebrations. How special for our Prep children to be able to celebrate this educational milestone.
This term we celebrated Green and Gold Day to show our support for the Australian Athletes competing in the Birmingham Commonwealth Games. Green and gold was seen for miles around!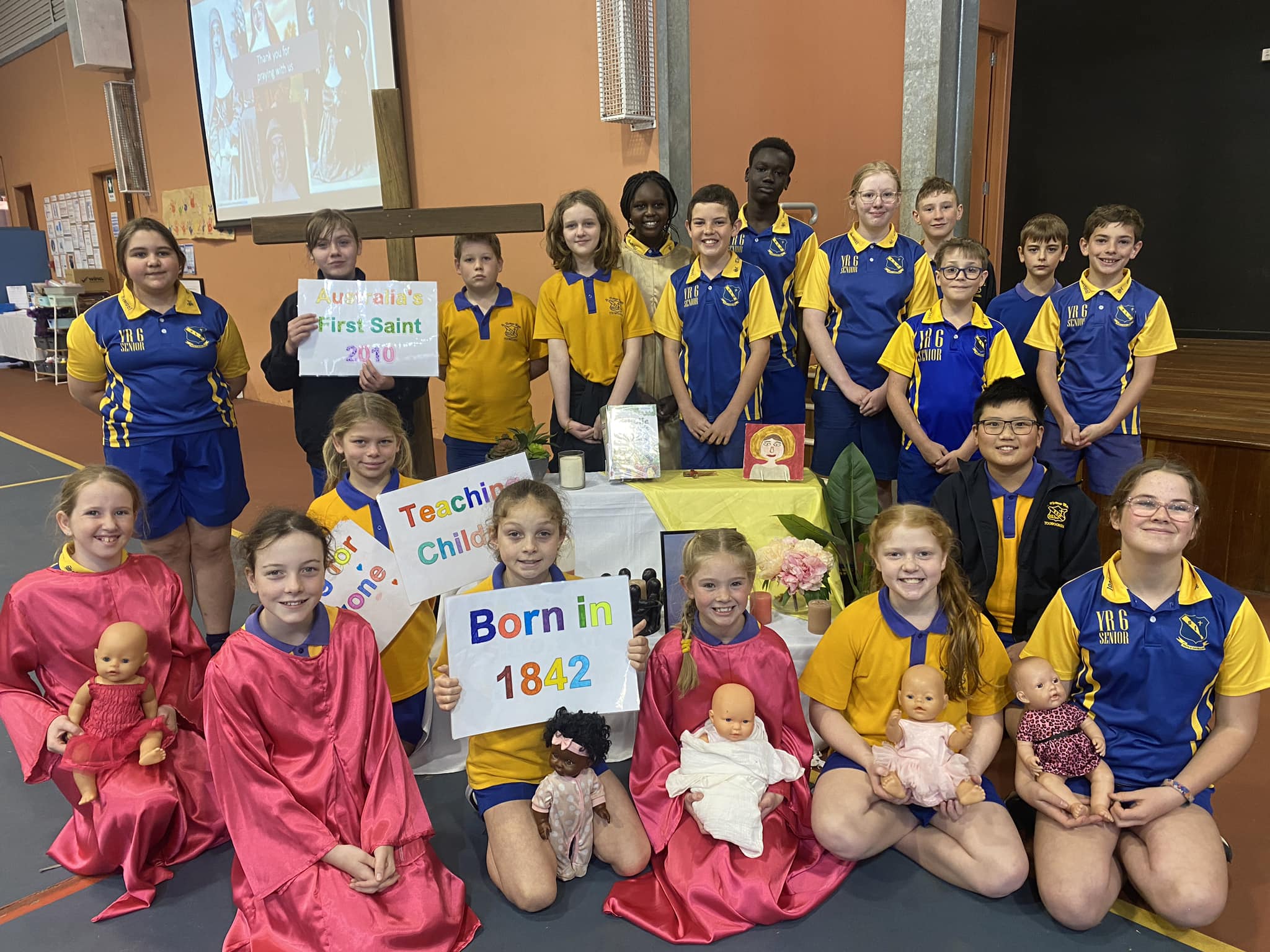 A highlight for me every term is our community coming together in prayer. We are so very fortunate to have a great connection with our local parish and both Father Michael and Father Nathan. Our students shine when leading the school in prayer and I thank all the classes who have led prayer celebrations this term.
There was much excitement surrounding our community Bush Dance earlier this term. Thank you to the P&F for organising such a special event for our school community.
This term we celebrated Father's Day with a lovely prayer led by 1 Red and our P&F Coffee and Muffin morning. Prep also had their own special Father's Day celebration, which looked like lots of fun!
Matilda has taken up so much of our year so far. Term 3 really saw our rehearsals kick-off. With show week this week, we are so excited to share the show with the community and show everyone just how talented our STM students are!
Final Matilda Jr. The Musical Update
Show week has finally arrived! I cannot express clearly enough how proud I am of our little people (and big people) for all the hard work that has gone into making this such a wonderful production! All the children have just shone during the whole process.
I've attached the 'Show Week' notes below for the Year 4 - Year 6 classes and the Main Cast and Crew with details on pick up and drop off times and locations for Wednesday and Thursday evening. Students in Prep - Year 3, as mentioned in many previous newsletters, will be sitting with their families in the audience. Lower School students can arrive with their families. These children will have the opportunity to perform the final number in the show. As we have quite a large number of students involved, Lower School children are asked to stand and move into the aisle closest to them for this number.
Programs will be for sale on both show evenings for $2 each. These will be cash only sales. Our programs have the usual licensing lingo, as well as some bios from each of our main cast and crew and some lovely images. A big thank you to Mrs Grimshaw for proofreading and editing our program!
Please note that videos and photos CAN NOT BE TAKEN during either evening performance. This not only supports our little people on stage, but also allows us to adhere to the copyright and licencing agreement we have signed as a school. Mrs Debbie Tidmarsh, one of our school officers and a wonderful photographer, has been tasked with the job of photographing our full dress rehearsals. These images will be made available to the main cast and crew families later this week.
Due to expected high volumes of foot traffic, we will not be opening the Bottom Oval for parking. Both STM Parish car parks will be available for families - the Church Car Park and Parish Hall Car Park. Once these car parks are full, families will need to use off-street parking.
Thank you to all our STM families for a great term. I wish you all a happy and safe September holiday.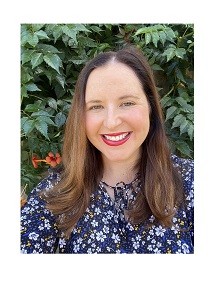 God Bless.
Miss Kristin Byrne
Assistant Principal: Religious Education
Thank you
A huge thank you to Callum and Anthony at Evention for all your support and expert guidance in the lead up to our Matilda Jr. The Musical performance evenings. We feel very blessed to have you working on this project with us!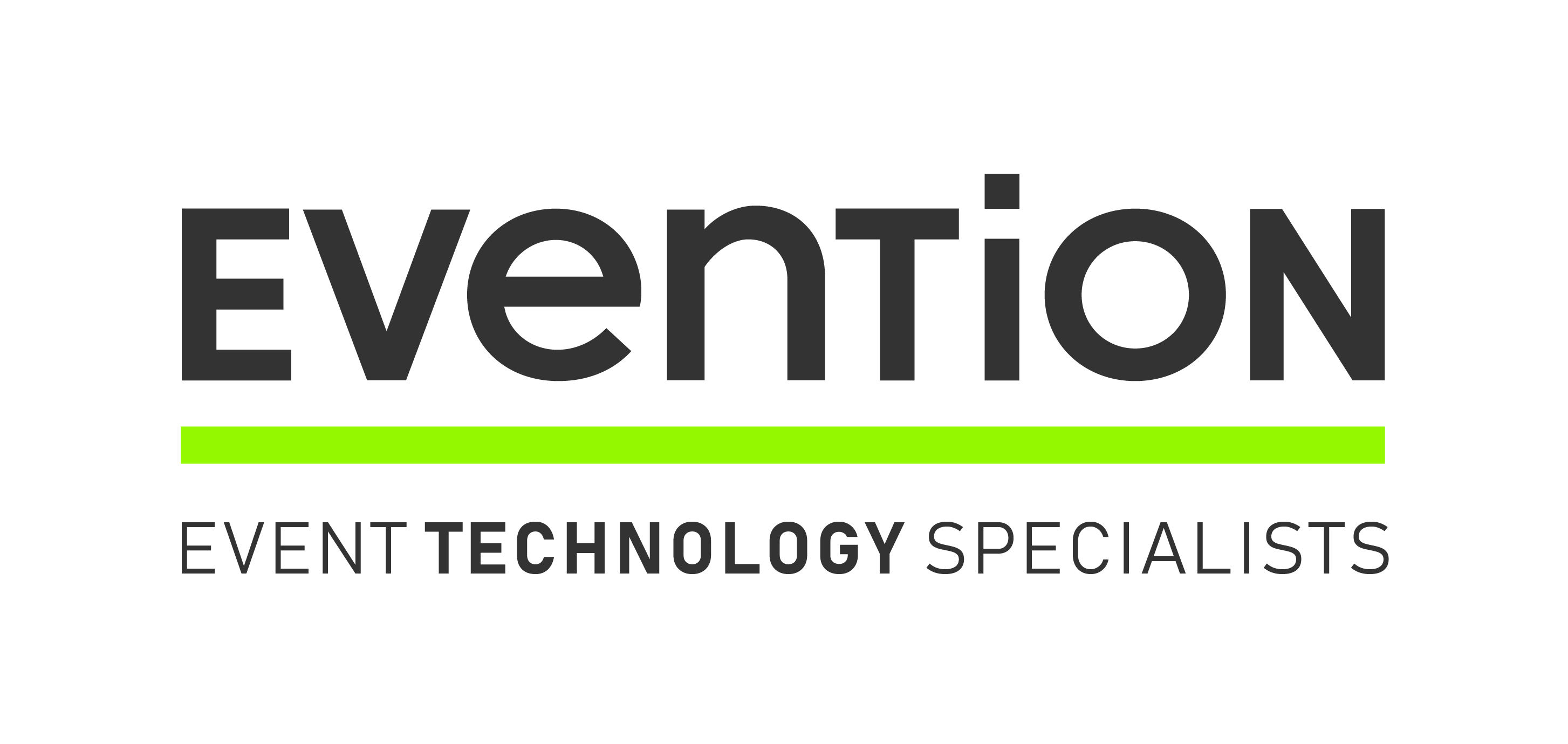 Important Dates to Remember for Term 3
Wednesday, September 14th

Matilda Evening Performance #1

Thursday, September 15th

Matilda Evening Performance #2




Friday, September 16th

Last day of Term 3

Free Dress Day - Gold Coin Donation

Year 3 Parish Mass

9:00 am at the STM Church

Families welcome
Matilda Costumes - Final Reminder
Please find Matilda costume details below.
Costumes
We understand grey bottoms are challenging to find at the moment. If you cannot find grey bottoms, feel free to go dark bottoms instead. We can only do what we can do!
All students will be required to have neat and tidy hair on the night. It is family choice whether you want to do some light stage makeup. No hair or makeup will be done at school prior to either performance. Students will need to arrive ready to go on the evening of both performances.
Costumes - Upper School
Costume

Items Required

Classes

Matilda Formal School Uniform

White button up shirt with a collar – short of long sleeves

Grey bottoms (skirt, trousers, shorts, leggings)

**If you can't find grey – any dark colour

Grey or white socks (any length)

Black School Shoes

Neat and tidy hair

**Plus Matilda tie provided by the school

6 Gold

5/6 Red

5 Gold

5 Blue

4 Blue

Matilda Sport School Uniform

White shirt

Black bottoms (shorts, trousers, tracksuit pants)

White socks

Joggers or black school shoes

Neat and tidy hair

6 Blue

Party Outfit - Children

Free Dress – must be able to dance in

Closed in shoes

4 Gold

Party Outfit - Parents

Matilda Formal School uniform without the Matilda tie

4 Red
Costumes – Main Cast
Character/s

Costume

Items Required

Matilda, Bruce, Lavender, Amanda, Alice, Tommy, Nigel, Erica, Hortensia 

Matilda Formal School Uniform

White button up shirt with a collar – short of long sleeves

Grey bottoms (skirt, trousers, shorts, leggings)

**If you can't find grey – any dark colour

Grey or white socks (any length)

Black School Shoes

Neat and tidy hair

**Plus Matilda tie provided by the school

Ms Trunchbull

Trunchbull Outfit

Plain blouse (any colour)

Dark bottoms (skirt or trousers)

Black shoes

Neat and tidy tied up hair

**Whistle and army style jacket provided by the school

Miss Honey

Teacher Outfit

Summer dress (plain or printed)

Cardigan

Slip on shoes/ballet flats

Mrs Wormwood

'Trendy' Mum Outfit

Mrs Wormwood's have already check their costume with Miss Byrne – good to go!

Mr Wormwood

Boring Dad Outfit

Button up shirt (any colour/pattern)

Plain trousers

Hideous tie

Jacket

Socks

Black school shoes

Michael Wormwood

'Cool' Brother Outfit

Backwards cap

Colourful T-Shirt

Shorts (any colour)

Socks

Joggers

Mrs Phelps

Librarian Outfit

Dress – plain or patterns

Cardigan

Ballet flats

OR

Coloured top (any style)
Cardigan

Grey bottoms (same as school uniform)

Socks

Black Shoes

Escapologist

Performance Outfit

School uniform outfit with top hat/hat and cape

**No Matilda tie

Acrobat

Performance Outfit

Plain/patterned tights

Flowy Dress

No shoes/ballet flats

Rudolpho

Dance Outfit

Colourful shirt (any style)

Grey or black bottoms (same as school uniform if needed)

Socks

Black shoes

Cook

Chef Outfit

School uniform outfit

**Apron provided by the school

***No Matilda tie

Mechanic

Mechanic Outfit

Overalls (over school uniform)

OR

School uniform without Matilda tie

**Toy tool/s provided by the school
From our Student Representatives
This term we would like to launch our Student Rep House Cup! Children from Prep – Year 6 can compete in Minute-to-Win-It challenges this term to earn house points. Each challenge you complete gives you points for your house.
First place gets 5 points
Second place gets 4 points
Third place gets 3 points
Fourth place gets 2 points
Everyone else who participates gets a point for their house.
We will have a different Minute-To-Win-It Challenge each Thursday in the Library at second break. Next week the challenge is called Island. We start this challenge with 15 hoops. When we call out island, everyone must move and have their feet in a hoop. If you're not in the hoop, you're out! After every round a hoop is removed, and the game gets trickier!
The House Cup prize is awesome! But we won't reveal just yet … we want to keep you in suspense. BUT only the students who participate in the activities will receive the prize! So come along every week and earn some house points to win an awesome prize.
God bless,
Ava and Darcy
Student Representatives 2022
Socktober Update
This year, STM has signed up to participate in Socktober once again. We have had a great time over the past few years supporting Socktober and I know Service Club are very excited to continue the tradition in 2022. Socktober is run by Catholic Mission. Each year during Socktober, Catholic mission raises funds and awareness for the work they do in less privileged communities than our own.
This year, students and families across Australia participating in Socktober will be raising funds to support families in Ethiopia who are facing malnutrition and food insecurity. Ethiopia is a beautiful and deeply historic place, but continues to be challenged by conflict, poverty and famine. The growing influence of climate change also serves to exacerbate the issues Ethiopians face. Catholic Mission calls all Australians to work with local communities to support children and families in need, preserving their dignity and safeguarding their future.
Over the coming weeks, Service Club and myself will share some Socktober Mission Packs with the STM community to help prepare us for our Socktober Kick Off. These mission packs are themed each week and encourage us to think of how we can support Catholic Mission in their work in Ethiopia with our heads, our hearts and our hands. Although our Socktober Kick Off is not until Term 4, you can start spreading the word now and calling for donations if you would like.
On Kick Off Day, students can wear their normal school uniform with their craziest socks for a gold coin and participate in our Kick Off. If you would like to raise additional money, use our Socktober school page below to donate or create your own linked account.
https://www.socktober.org.au/fundraisers/StThomasMoresCatholicPrimarySchool645
The theme for Week 4 of our STM Socktober Journey is service. The Bible reminds us that we each have gifts that can be used to serve and support others. This week, you might like to think of someone you think is good at serving and supporting others. Consider how this person serves others. What actions do they take? How do they treat others? How do they encourage people to treat each other? Jesus is the best example of someone who lived a life of service. This week, we are encouraged in our Socktober journey to consider how we can live the Jesus way.
Our Socktober Kick-Off won't be until early in Term 4. For a gold coin donation, students will be able to wear their craziest socks with their normal school uniform and have a chance to join in our Socktober Kick-Off to score a goal against one of our guest goalies. We are still working on setting a date for the kick-off, but will share this as soon as we have confirmed it.
With the holidays just around the corner, it's also time to start thinking about how you might be able to make a sockball to use at our Socktober Kick-Off. Did you know that there are some children around the world who do not have access to soccer balls like we do? They have to make their own soccer balls out of recycled materials. Have you got some old socks or paper at home you could make a ball out of? I wonder how using this ball to play a game of soccer compares to using a ball bought from the shops? Check out the Step-by-Step guide below on how to create your own sockball.
https://www.youtube.com/watch?v=MPLnuvW7XFo
God Bless,
Miss Byrne and Service Club
From our Sport Desk
Term 4 swimming Lessons 2022 Prep, Yr 1, Yr 2 & Yr 3
Below is the timetable of swimming lessons for Prep, Yr 1, Yr 2 & Yr 3 for Term 4. Please ensure your child has their swimming costume, towel, cap and goggles for their lessons and anything else you feel they may require. Boardshorts are not acceptable for swimming lessons as they hamper improvement. They do not need sun shirts as they are inside for lessons. Swimming caps are encouraged for both swimming lessons and the swimming carnival at the end of the year.
If there is a problem with your child's lessons, please speak to their class teacher and they will deal with the concern.
COVIDSafe Initiatives Pertaining to the School Program
Children and School Teachers are not permitted to attend the DLSA if they have experienced cold or flu like symptoms within the previous 72 hours or have visited a Covid-19 Hotspot within the previous 2 weeks. The DLSA reserves the right to refuse entry to anyone who we feel are exhibiting symptoms.
Anyone entering the DLSA Facility 18 years and above will be required to provide a Health Declaration/Contact Tracing log.

No parents will be permitted to attend the lessons.

Everyone must wash their hands using hand sanitiser provided when entering and exiting the facility.

School program participants need to minimise the need to utilise the facility change rooms. We require the swimmers to arrive with their togs on underneath their school clothes.

(Children will get changed into their togs underneath their uniform before heading over to their lesson)

Any personal belongings left behind will be passed onto the School Teachers in the following group if possible, otherwise lost property items will be discarded.
TERM 4

Monday

Friday

Week 3

Beginning 17th October

Prep Gold - 9:00am – 9:45am

Prep Red 9:45am – 10:30am

Yr 1 Red & Yr 1 Blue – 10:30-11:15am

Yr 2 Red & Yr 2 Blue – 9:30am – 10:15am

Yr 2 Gold & 3 Gold – 10:15am – 11:00am

Yr 3 Red & Yr 3 Blue – 11:00am – 11:45am

Week 4

Beginning 24th October

Prep Gold – 9:00am – 9:45am

Prep Red – 9:45am – 10:30am

Yr 1 Red & Yr 1 Blue – 10:30-11:15am

Yr 2 Red & Yr 2 Blue – 9:30am – 10:15am

Yr 2 Gold & 3 Gold – 10:15am – 11:00am

Yr 3 Red & Yr 3 Blue – 11:00am – 11:45am

Week 5

Beginning 31st October

Prep Gold – 9:00am – 9:45am

Prep Red – 9:45am – 10:30am

Yr 1 Red & Yr 1 Blue – 10:30-11:15am

Yr 2 Red & Yr 2 Blue – 9:30am – 10:15am

Yr 2 Gold & 3 Gold – 10:15am – 11:00am

Yr 3 Red & Yr 3 Blue – 11:00am – 11:45am

Week 6

7th November

Prep Gold – 9:00am – 9:45am

Prep Red – 9:45am – 10:30am

Yr 1 Red & Yr 1 Blue – 10:30-11:15am

Yr 2 Red & Yr 2 Blue – 9:30am – 10:15am

Yr 2 Gold & 3 Gold – 10:15am – 11:00am

Yr 3 Red & Yr 3 Blue – 11:00am – 11:45am

Week 7

14th November

Prep Gold – 9:00am – 9:45am

Prep Red – 9:45am – 10:30am

Yr 1 Red & Yr 1 Blue – 10:30-11:15am

Yr 2 Red & Yr 2 Blue – 9:30am – 10:15am

Yr 2 Gold & 3 Gold – 10:15am – 11:00am

Yr 3 Red & Yr 3 Blue – 11:00am – 11:45am

Week 8

21st November

Prep Gold – 9:00am – 9:45am

Prep Red – 9:45am – 10:30am

Yr 1 Red & Yr 1 Blue – 10:30-11:15am

Yr 2 Red & Yr 2 Blue – 9:30am – 10:15am

Yr 2 Gold & 3 Gold – 10:15am – 11:00am

Yr 3 Red & Yr 3 Blue – 11:00am – 11:45am
Interschool Sport Term 4 – Years 5 & 6
Interschool sport will commence in week 1 next term. Boys will be playing touch and girls will be playing AFL. Mouth guards are compulsory for the girls to play AFL and they will also need to return a mouth guard form to their classroom teacher. These notes will be given out to the girls this week.
Darling Downs Track & Field
Congratulations to Jordan Ladu for being selected in the Darling Downs Track & Field team for shot put.
Year 4 Touch Gala Day
The Year 4 classes will participate in a Touch Football Gala Day which will be held at the Kearney Springs Touch Fields tomorrow Tuesday 13th September. This day is a great opportunity for our students to participate in sport against other Catholic schools across Toowoomba.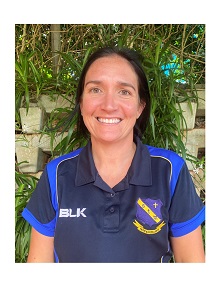 God bless,
Stacey Hancock
HPE Teacher
From our Library
St Patrick's Carnival of Flowers Display
Here is a little taste of the beautiful work of students and staff for our Carnival of Flowers Display. The St Patrick's Cathedral Carnival display will open at 9am Friday 1st September and run through to 5pm Wednesday 21st.
Classroom Newsletters
Dear STM community,
I wanted to let our wonderful school community know that I will be moving on in 2023 and won't be teaching here at STM from next year. It's very bittersweet, but I must say goodbye as it is time I embark on a different challenge. I have been very lucky to be a part of this community for 14 years, both as a student and a teacher. I've loved returning here as an adult and being able to foster a love of learning which I once received here as a child. Thank you for the support and kindness you have shown me over the years.
Miss Sarah Benvenuti
From our Tuckshop
Just to let you know that the Tuckshop will be open in Week 1 of Term 4. Please make sure all orders are placed via Flexischools.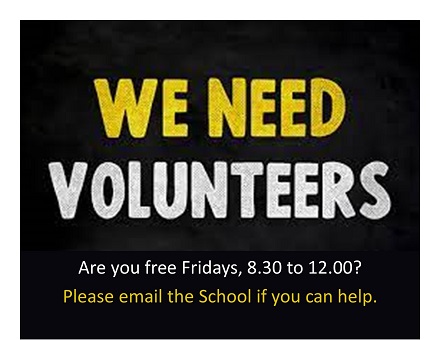 Open every Friday. Please place your childs order through FlexiSchools by 12pm Thursdays and please supply a Paper Bag for your childs order.
From our Uniform Shop
The Uniform Shop will be back to normal hours this term.
Monday 8.00am – 8.30am
Wednesday afternoon – By Appointment
Friday 8.00am – 8.30am
If these times don't work for you please email your order through to THOuniform@twb.catholic.edu.au and the orders will be at the office for collection at your convenience.
Due to supplier cost increases for uniforms we are revising our School Uniform Price List. We will keep you updated on when the new prices will come into effect.
Needs some uniform alternations?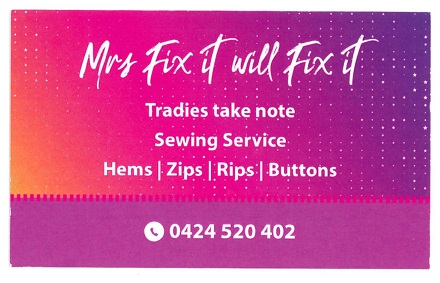 A hem taken up? A skirt taken down? Some buttons adjust on a shirt? Give Mrs Fix It a ring and see if she can help.
From our P&F
If you can't make it in person, join us via zoom ➡️
Thank you!
A huge thank you to Westridge Fruit and Vegetables for their continued support with the donation of fresh fruit every week for our students!

Notice Board
Parish News
Toowoomba Spinners, Weavers & Dyers Group
Mini craft classes being held each day at St Lukes Hall, Cnr of Herries & Ruthven Street, during the Carnival of Flowers from Friday 16th September - Wednesday 21st September 2022.