Term 4 - Week 3 - Update
Prayer of the Week
Retrieved from https://ministry-to-children.com/five-finger-prayer/
From the APRE
This weekend we celebrate Family Mass with our STM parish. All of our STM school families are most welcome to come along to Mass this Saturday evening from 6:00 pm. We will have children from school leading the singing and reading at Mass. Thank you to all the families who have been in touch to let me know they would like to be part of our celebration.
Last week at assembly we started to talk about our Socktober journey. We had some great discussion after watching a short video clip of what playtime is like for children in Thailand and are starting to build a picture of how life might be different for people in other places around the world. Make sure you check out the Socktober section further down in the newsletter to see what our Socktober theme is for this week.
Our wonderful Year 5 Social Justice Group has been doing some great work reaching out to some of our local community groups who support those in our local community in need. To this end, the SJ Team would like to enter an STM Group in the 5km Hike for the Homeless on Saturday, October 30th. Families will be responsible for covering the cost of the entry fee but teachers from school are happy to supervise children on the walk if parents would rather sit it out. You can use the link below to register and join our STM Team. Please let me know via email (Kristin.Byrne@twb.catholic.edu.au) if you are having any trouble registering.
This year we will be supporting the Daniel Morcombe Foundation by hosting our Day for Daniel on Friday, October 29th. There are many ways that children can show their support for the Daniel Morcombe Foundation on our Day for Daniel.
Children can wear red accessories to school on Friday, October 29

th

(red socks, hair ties, ribbons, etc.) with their sports uniform for a

gold coin donation

.

Children can participate in the Walk for Daniel, meeting teachers at Thoms Parks (1D Garde Street, Centenary Heights) at 7:45 am and walking to school. Students will need to ensure they have a hat to participate in our walk to school. Children without hats will be sent with their parents back to school.

Students from Prep to Year 6 will participate in a Daniel Morcombe Foundation child safety lesson during the day, covering various key safety messages.
You can use the form below to let us know you would like to be part of our Walk for Daniel this year. If you have any questions about our Day for Daniel, please contact Miss Byrne (Kristin.Byrne@twb.catholic.edu.au) or the school office.
Have a wonderful week!
God Bless.
Miss Kristin Byrne
Daniel Morcombe Child Safety Lessons
During Term 4, we will be implementing the Daniel Morcombe Child Safety Curriculum. This curriculum has been developed to support Queensland schools' delivery of key safety messages to students from Prep to Year 9. Through a series of lessons, students will learn how to recognise, react and report when they are unsafe or find themselves in situations that can have a significant detrimental effect on their physical, psychological or emotional wellbeing.
We encourage you to talk to your children about what they are learning in class. The following table outlines the content areas to be covered by each class this year.
If you would like further information about what the Daniel Morcombe Child Safety Curriculum involves, please click on the link below, contact your classroom teacher or contact Miss Kristin Byrne (Kristin.Byrne@twb.catholic.edu.au).
Grandparents' Day 2021
We are pleased to announce we are celebrating Grandparents' Day this year with a special Grandparents' morning later this term. Our Grandparents' morning will run from 8:30 - 10:30 am on Friday, November 19th. We warmly invite our STM Grandparents along for a special Grandparents' Prayer Celebration in the Sports Centre, followed by classroom visits. Due to current COVID restrictions and guidelines, there will be no Grandparents' Day Morning Tea this year, but we hope to be able to bring it back in 2022.
From the Service Club
This term we celebrate Socktober.
The theme for Week 1 of our Socktober journey last week was Creation. We invite all our STM families to consider how they can care for Creation this week. You might like to create a prayer space at home using things from nature or learn a bit about Laudato Si … what is it? Who wrote it? Why did they write it? This week you can also start to think about which recycled materials you might like to make a sockball from.
Service Club has written a special book about Socktober called Pope Francis' Sockball. Make sure you have a read of it when you visit the library next week!
Our Kickoff will be on Friday, November 5th. That gives us the whole month of October to learn about Socktober and Catholic Mission and to get some really amazing sockballs made! On Kickoff Day, students and staff can wear their most colourful socks with their sports uniform and bring along a gold coin. You can also enter the kickoff for a gold coin donation as well. All the money we raise will be donated to Catholic Mission.
This term we will also be supporting the St Vincent De Paul Society by collecting for the Vinnies Christmas Appeal. This year, our appeal will look a bit different. Each class will be assigned a particular family to collect donations for. Miss Byrne will share details of these families later this term. By each class and the teachers helping a family each, that means that over 20 families will have a much happier Christmas thanks to our wonderful STM community.
We got a bit slack with our groups last week, but we hope to be a bit more organised this week! Groups this term are all at first break playtime.
Monday is Creative/Art Group

Thursday is Homework Group

Friday is Junior Group
Year 5 don't forget you are invited to come along to our Service Club meetings starting in Week 4. We can't wait to show you what Service Club is all about!
Have a great week!
God Bless,
Harry and Erica from the Service Club
From the Social Justice Team
Hello. Our names are Ava, Makenzie, and Olivia. We are from the Year 5 Social Justice Group. During our Social Justice Group meetings, we have been reaching out to local groups in our community who support those who need help in our local area. So far we have made contact with Rosies and Base Services.
To help raise money and awareness for Base Services, the Social Justice Team is entering an STM Team for the Hike for Homeless on the 30th of October. We invite as many STM children and families to join us as possible. Families will need to cover the registration cost, but we can all walk as one big team. Check Miss Byrne's message earlier in the newsletter or our school Facebook page for more details on how you can register or donate.
We would also like to raise some money to support Rosies in all the great work they do. Rosies have invited Year 5 to come for a visit in the next few weeks, which are excited about. To raise money for Rosies, we have decided to have a Chocolate Raffle. Tickets for the raffle will be 50c each and we will be selling tickets until the end of Week 5. Tickets will be on sale each day at first break in Miss Byrne's room starting Monday next week.
We hope you can help us support these wonderful groups.
God Bless.
From the Office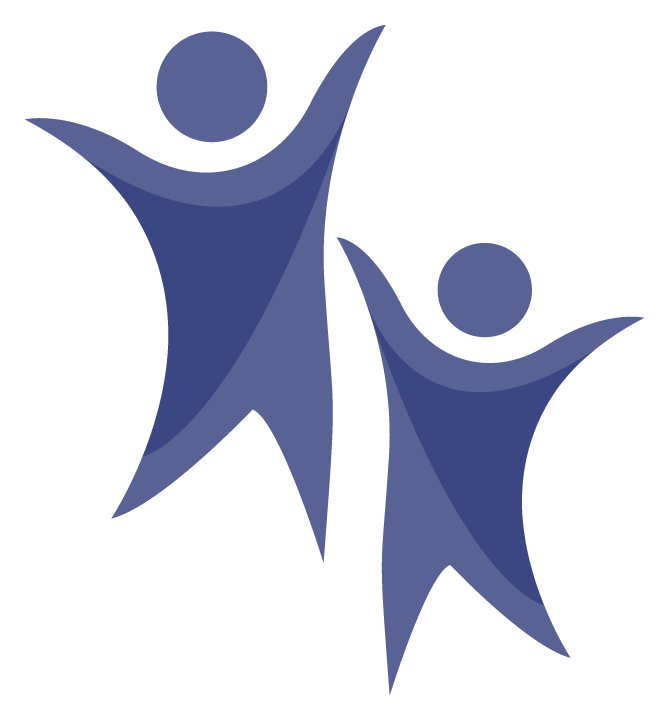 The Term 4 School Fee Statement was sent out via email on Friday. Please check your inbox and junk mail, and if you did not receive this statement, please contact the office. These fees are due by the 29th of October 2021. It is important that these fees are paid on time, as they provide the necessary funding for our school to assist student learning.
Just a reminder to keep the office up to date with any contact or medical detail changes. It can cause critical delays in the case of emergencies if the information is not current.
Given the ever-changing health climate, if your child is unwell, please do not send them to school. They will recover quicker with rest at home. We are all in this together and need to consider others.
If your child will be away from the school for any reason, please notify the office of your child's absence. There are a few ways for parents to notify the school of a student's absence:
Send a text message to 0439 457 981,
Email the student's teacher and the office on

stthomas@twb.catholic.edu.au
Call the school's office on 4591 3900 and leave a voicemail explaining the absence,
Submit an absentee request through Sentral (see instructions below),
Ask a sibling to inform the office of the absence
If your child arrives at school after 8:25 am, they must sign in at the office at the student entrance.
Outside of the Year 6 students, if you are leaving the school at the end of 2021, please let the office know as soon as possible. This helps with the planning of events and excursions for the following year.
Awards
Well done to our Week 2 Class Award recipients. Keep up the great work!
Prep Gold

Abigail

Aimee

Prep Red

Eric

Isabel

1 Blue

Alfred

Charlie

1 Gold

Amelia

Addison

Max

1 Red

Lauren

Millicent

2 Blue

Anok

Jacob

2 Gold

Malual

Frankie

2 Red

Carter

Amelie

Gabriella

3 Blue

James

Rigveda

Rebecca

3 Gold

Flynn

Gabriel

3 Red

Ella

Thomas

Blessing

4 Blue

Zara

Dexta

4 Gold

Piper

Seth

4 Red

Scarlett

Ruby

5 Blue

Etycas

Aidan

5 Gold

William

Isabella

5 Red
Lucy
6 Blue

John

Kara

6 Gold

Varya

Sithum

OSHC

Harrison
Congratulations to all our students who received GOTCHA tokens this week as well. It was great to see so many children being safe, being respectful, and being responsible! Last week, our three lucky draw GOTCHA children were James, Eva, and Sheldon. I wonder who will be the lucky draw winners this week?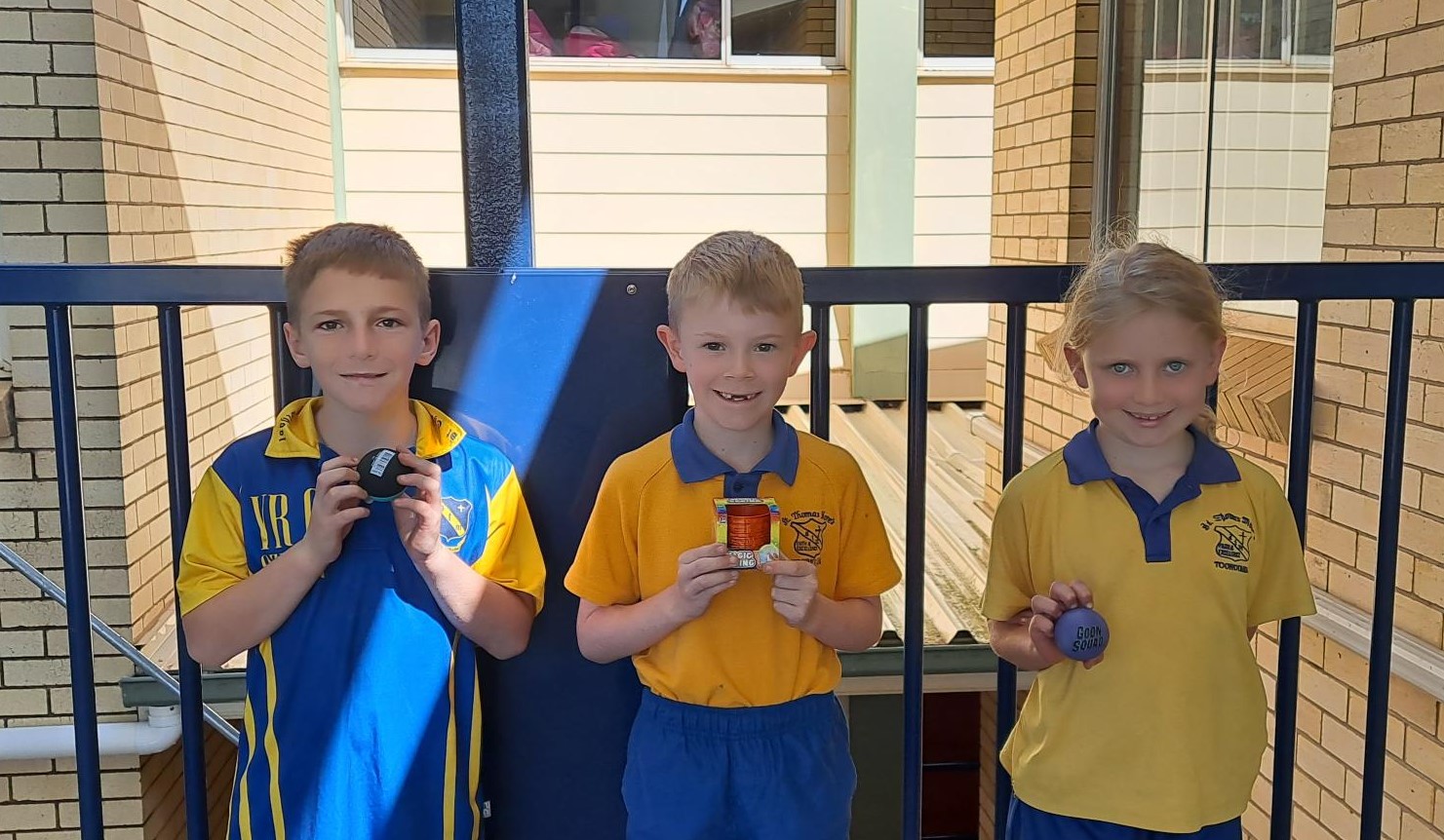 Sentral Parent Portal App
If you haven't signed up for the Sentral Parent Portal app yet, please do so as soon as possible. Contact our office for more information.

Did you know you can submit student absences through the Sentral Parent Portal App? It's as easy as 1, 2, 3
Step 1: Open the Sentral Parent Portal App and click on the "Absences" icon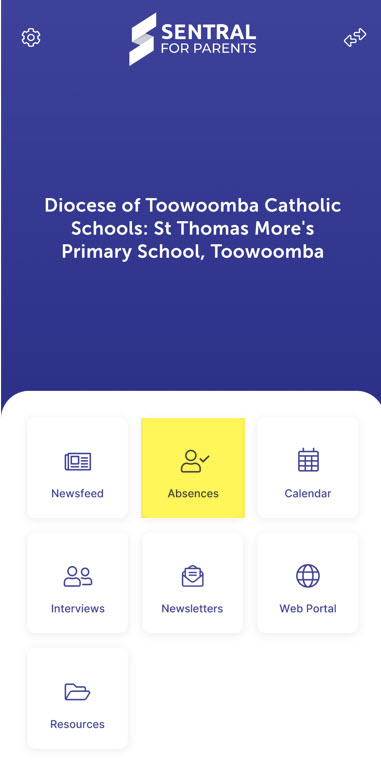 Step 2: Click on the + to add a new absence request (this needs to be completed for each student)
Step 3: Complete the details and hit "Submit"
Prep - Year 3 Swimming Lessons Timetable
A friendly reminder that swimming lessons will be starting this week (please download a copy of the updated timetable below to see when your child's lessons are).
Please make sure you have the following items at school for your lessons:
Togs/Swimmers
Goggles
Swim Cap
Towel
Spare Underwear
An extra something to eat for morning tea or lunch
St Thomas More's Primary School - Peace Garden Update
We had the most fabulous working bee at school on Sunday, 17th October. A huge thank you to those who donated the council plant vouchers and to those who were able to help out on Sunday. More information to come in next week's Newsletter.
Thank you!
A huge thank you to Westridge Fruit and Vegetables for their continued support with the donation of fresh fruit every week for our students!

Dates to keep in mind for Term 4...
Due to the availability of the pool, we have had to change the date of our Junior Swimming Carnival to Monday, November 29th. At this stage, we are still waiting on confirmation from the pool regarding their COVID safe plan and we will let families know ASAP if parents are able to attend.
Date

Event

Friday, October 22nd

2 Gold Prayer Celebration in the Church at 11:15 am

Prep to Year 2 to attend

Saturday, October 23rd

STM Family Mass

STM Church at 6:00 pm

All families welcome

Friday, October 29th

3 Red Prayer Celebration in the Church at 11:15 am

Year 3 – Year 6 to attend

World Teacher's Day

Day for Daniel (more details to come)

Monday, November 1st

All Saints Day

Tuesday, November 2nd

All Souls Day

Melbourne Cup Day

Thursday, November 11th

Remembrance Day Prayer Celebration led by 6 Gold

In the Sport Centre from 10:45 am

P-6 to attend

Families welcome

Monday, November 15th

Prep Transition Morning

9:00 – 10:30 am

Thursday, November 18th

Prep Transition Morning

9:00 – 10:30 am

Tuesday, November 23rd

Prep Nativity Rehearsal

Sport Centre

Friday, November 26th

Prep Nativity Prayer Celebration

Families Welcome

Sport Centre from 11:30 am

Year 4 Soccer Gala Day (TBC)

Monday, November 29th

Year 6 Graduation and Farewell Celebration from 6:00 pm

Venue TBC (either the church or Sport Centre depending on COVID regulations at the time)

Junior Swimming Carnival

Tuesday, November 30th

Senior Swimming Carnival

Thursday, December 2nd

End of Year Mass for Prep-Year 6

Sports Centre from 1:40 pm

Families welcome
Tuckshop News
Tuckshop orders are due by 12 pm every Thursday (both paper bag and Flexischools)
Uniform Shop News
The Uniform Shop opening hours are as follow:
Monday Morning: 8:15 am - 8:45 am
Wednesday Afternoon: 2:45 pm - 3:15 pm
Friday Morning: 8:15 am - 8:45 am
If you are unable to make these times, please email the Uniform Shop at:
Parish News
Click on the link to download a copy of the Parish Bulletin.