Term 4 - Week 5 - Update
Prayer of the Week
Prayer retrieved from https://www.living-prayers.com/children/prayer_before_class.html
From our APRE
Welcome to Week 5! We are now over halfway through our last term of the 2021 school year! Where has the time gone? We had a huge week last week! A few thoughts and reflections on the week that was …
Thank you to the staff and families who came along to the Hike for Homeless on the weekend. Our team raised over $600 for Base Services, which will go a long way in helping those in need in our community.
Last Friday we celebrated our annual Day for Daniel. It was great to see a sea of red for Daniel. Each year during Term 4 we engage with the Daniel Morecombe Child Safety Curriculum, which teaches essential safety skills to children. This year we raised just over $240 for the Daniel Morcombe Foundation with our Day for Daniel! Well done STM.
Last Friday we also celebrated World Teachers' Day. 3 Red did a lovely job sharing their World Teachers' Day Prayer Celebration with their families and our Year 3 – Year 6 classes. They are to be commended on their prayerfulness and reverence during their celebration. The P&F also shouted our staff some yummy treats and snacks. Thank you for your thoughtfulness! Our amazing Service Club (with some help from myself and Mrs Shelley) also presented each of the staff with a small gift to show how much we appreciate the hard work they do each and every day. We are very fortunate at STM to have a dedicated and passionate group of teaching and non-teaching staff who work hard to provide safe, engaging and interesting learning experiences and activities for our students. We hope all our staff had a great World Teachers' Day and felt the love and admiration our whole school community has for them! We have set up a World Teachers' Day photo corner in the admin building. Families are most welcome to pop in and take a picture BUT please remind students that they are not to be in this space without the supervision of an adult at any time during the day.
We have a big few weeks ahead of us as well …
This week we finally get to have our Socktober Kick-Off! Students can wear the sports uniform on Friday with their craziest socks and bring along a gold coin for Catholic Mission. Thanks to a very generous anonymous donation to our Socktober campaign, each student in the school can have a go at our Kick-Off without donating an additional gold coin! We have lined up some wonderful guest goalies who have been brushing up on their soccer skills for weeks! Please note that due to our tight Socktober Kick-Off schedule there will be no assembly this week.
Our Year 5 Social Justice Group continues their Rosie's fundraising this week with the final week of sales for their Chocolate Raffle. Raffle tickets are 50c each and are available each break this week. Our Social Justice Team will announce the lucky winner either on Friday this week or early next week!
Today our Year 5 children participated in the annual Year 5 Leadership Retreat at school with myself, Mrs H, Mrs Wilson and Mr Clunn. The students reflected on the values and qualities of the fictional and non-fictional heroes they look up to and admire. As they begin to think about how their leadership journey at STM might look in 2022, we encourage them to consider these values and qualities and how they might be able to embody some of these in their own way here at STM. Our Year 5 students will soon be nominating for our 2022 Leadership Positions. We wish them the best of luck as they enter this exciting time of the year!
Our Year 6 Service Club is off to kindy again this week for some fun! They represented the school so beautifully on their last visit and I am sure will continue to do so for the last few visits for this year. Don't forget the new groups this term …
Monday: Creative Group

Thursday: Homework/Study Group

Friday: Junior Group
Year 5 children, you are most welcome to come along to Service Club meetings for the rest of the year. We will meet during Tuesday First Break in Week 6 and Week 8.
As you are aware, this term all classes have been working their way through the Daniel Morcombe Child Safety Curriculum. In Week 7, classes from Prep to Year 6 will also participate in Family Life lessons. A note about Family Life lessons will be sent home this week with all students outlining the content to be taught in each year level this year. Please make sure you read these notes carefully and return the permission note at the bottom before the end of next week. Students who do not return permission notes will not be able to participate in these lessons.
The coming weeks are also a super busy and exciting time for our Prep Team! The current Prep children and teachers have been working hard preparing for the Nativity Prayer Celebration in Week 8. Check the dates at the end of the Update for further details. The Prep Staff have also been busy preparing for the 2022 Prep Transition mornings in mid-November. We can't wait to welcome our 2022 Prep children and families to our school to give them a taste of what being an STM Prep Student is all about.
Have a wonderful week!
God Bless.
Miss Kristin Byrne
Assistant Principal Religious Education
Daniel Morcombe Child Safety Lessons
During Term 4, we will be implementing the Daniel Morcombe Child Safety Curriculum. This curriculum has been developed to support Queensland schools' delivery of key safety messages to students from Prep to Year 9. Through a series of lessons, students will learn how to recognise, react and report when they are unsafe or find themselves in situations that can have a significant detrimental effect on their physical, psychological or emotional wellbeing.
We encourage you to talk to your children about what they are learning in class. The following table outlines the content areas to be covered by each class this year.
If you would like further information about what the Daniel Morcombe Child Safety Curriculum involves, please click on the link below, contact your classroom teacher or contact Miss Kristin Byrne (Kristin.Byrne@twb.catholic.edu.au).
Grandparents' Day 2021
We are pleased to announce we are celebrating Grandparents' Day this year with a special Grandparents' morning later this term. Our Grandparents' morning will run from 8:30 - 10:30 am on Friday, November 19th. We warmly invite our STM Grandparents along for a special Grandparents' Prayer Celebration in the Sports Centre, followed by classroom visits. Due to current COVID restrictions and guidelines, there will be no Grandparents' Day Morning Tea this year, but we hope to be able to bring it back in 2022.
To ensure we are adhering to current indoor restrictions, we respectfully request that the classroom visits only be made by grandparents. Parents and other family members are most welcome to come along to the Prayer Celebration but due to the size of our classrooms, we cannot accommodate a large number of visitors in each room. Students who don't have a grandparent come along will still be able to join in the fun and may even be able to adopt a grandparent for the morning! Thank you in advance for your understanding.
From the Office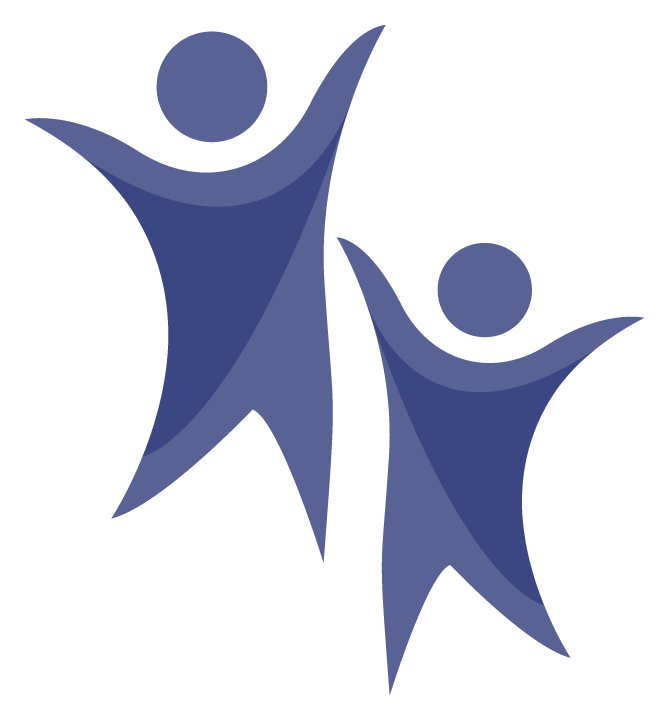 Reminder school fees are now overdue. Please settle this account by the end of the week.
If you are experiencing financial difficulties, please contact the office to make an appointment with Jacinta Twidale who is available Wednesday to Friday.
Just a reminder to keep the office up to date with any contact or medical detail changes. It can cause critical delays in the case of emergencies if the information is not current.
Given the ever-changing health climate, if your child is unwell, please do not send them to school. They will recover quicker with rest at home. We are all in this together and need to consider others.
If your child will be away from the school for any reason, please notify the office of your child's absence. There are a few ways for parents to notify the school of a student's absence:
Send a text message to 0439 457 981,
Email the student's teacher and the office on

stthomas@twb.catholic.edu.au
Call the school's office on 4591 3900 and leave a voicemail explaining the absence,
Submit an absentee request through Sentral (see instructions below),
Ask a sibling to inform the office of the absence
If your child arrives at school after 8:25 am, they must sign in at the office at the student entrance.
Outside of the Year 6 students, if you are leaving the school at the end of 2021, please let the office know as soon as possible. This helps with the planning of events and excursions for the following year.
Awards
Well done to our Week 4 Class Award recipients. Keep up the great work!
Prep Gold

Huxley

Kenzie

Prep Red

Taj

Isabel

1 Blue

Simphorian

Ryan

1 Gold

Henry

Darcy

Holly

1 Red

Nicholas

Isaac

Diing

2 Blue

Marley

Matilda

2 Gold

Saito

Hamish

2 Red

Essence

Noah

3 Blue

Matilda

Dominic

Cailan

3 Gold

Sam

Audrey

Mitchell

3 Red

Crystal

Joel

Archer

4 Blue

Maeve

Sam

4 Gold

Mckenzie

Harrison

4 Red

Kiara

Anakha

Navya

Matilda

5 Blue

Samara

Ayaan

5 Gold

William

Kalia

5 Red

Jorja

Charlie

6 Blue

Emily

Lara

6 Gold

Harry

Tahnee

OSHC
Jackson
Wonderful work from all the children who received GOTCHA tickets in Week 4 as well. Congratulations to our GOTCHA lucky draw children ... James, Madeline and Ayaan. Who will in be next week?
Sentral Parent Portal App
If you haven't signed up for the Sentral Parent Portal app yet, please do so as soon as possible. Contact our office for more information.

Did you know you can submit student absences through the Sentral Parent Portal App? It's as easy as 1, 2, 3
Step 1: Open the Sentral Parent Portal App and click on the "Absences" icon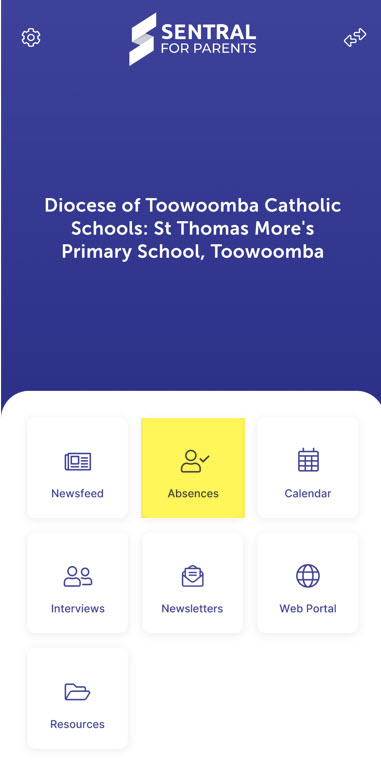 Step 2: Click on the + to add a new absence request (this needs to be completed for each student)
Step 3: Complete the details and hit "Submit"
Prep - Year 3 Swimming Lessons Timetable
A friendly reminder that swimming lessons will be starting this week (please download a copy of the updated timetable below to see when your child's lessons are).
Please make sure you have the following items at school for your lessons:
Togs/Swimmers
Goggles
Swim Cap
Towel
Spare Underwear
An extra something to eat for morning tea or lunch
Recycling Drink Containers
Near the library, we have a big wheelie bin labelled "EE Waste - Return 'em for Cash". If you have drink containers at home that can be recycled – bottles, poppers, and cans and you would like to donate that money to the school, you are encouraged to put your containers in the bin.
Alternatively, when you are recycling them at a Containers for Change Depot you can use our Scheme ID – C10473351 and that will ensure the money is deposited into our account. You can even add the Scheme ID to your mobile wallet. Over the two years that we have been collecting drink containers we have raised nearly $300 which goes towards Green Team projects.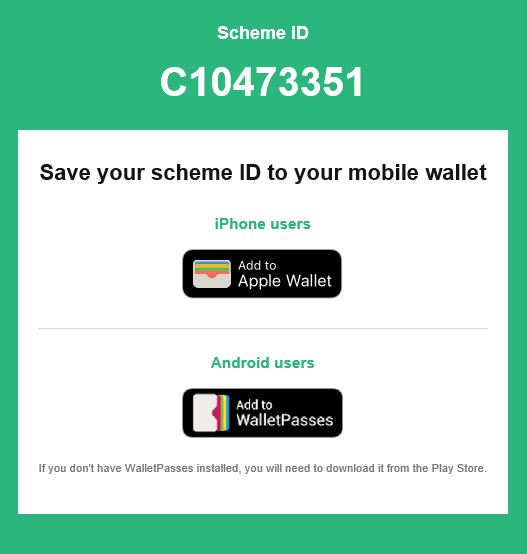 From the P&F
Thank you!
A huge thank you to Westridge Fruit and Vegetables for their continued support with the donation of fresh fruit every week for our students!

Dates to keep in mind for Term 4...
We have added a few new important dates this week, so please make sure you check the dates against your calendar!
Date

Event

Monday, November 1st

All Saints Day

Tuesday, November 2nd

All Souls Day

Melbourne Cup Day

Friday, November 5th

Socktober Kick-Off and Crazy Sock Day - bring along a gold coin donation!

No Assembly today

Thursday, November 11th

Remembrance Day Prayer Celebration led by 6 Gold

In the Sports Centre from 10:45 am

P-6 to attend

Families welcome

Monday, November 15th

Prep Transition Morning

9:00 – 10:30 am

Thursday, November 18th

Prep Transition Morning

9:00 – 10:30 am

Friday, November 19th

Grandparents' Morning

Starting at 8:30 am in the Sports Centre followed by classroom visits

Tuesday, November 23rd

Prep Nativity Rehearsal

Sport Centre

Friday, November 26th

Prep Nativity Prayer Celebration

Families Welcome

Sports Centre from 11:30 am

Year 4 Soccer Gala Day (TBC)

Monday, November 29th

Year 6 Graduation and Farewell Celebration from 6:00 pm

Venue TBC (either the church or Sports Centre depending on COVID regulations at the time)

Junior Swimming Carnival

Tuesday, November 30th

Senior Swimming Carnival

Wednesday, December 1st

P&F Carols Evening - 5:00 - 7:00 pm on the Bottom Oval

Thursday, December 2nd

End of Year Mass for Prep-Year 6

Sports Centre from 1:40 pm

Families welcome

Friday, December 3rd

P&F Student Fun Day
Tuckshop News
Tuckshop orders are due by 12 pm every Thursday (both paper bag and Flexischools)
Uniform Shop News
The Uniform Shop opening hours are as follow:
Monday Morning: 8:15 am - 8:45 am
Wednesday Afternoon: 2:45 pm - 3:15 pm
Friday Morning: 8:15 am - 8:45 am
If you are unable to make these times, please email the Uniform Shop at:
Parish News
Click on the link to download a copy of the Parish Bulletin.
Tennis Lessons