Term 4 - Week 8 - Newsletter
Prayer of the Week
Image retrieved from https://www.pinterest.com.au/pin/438115869989978444/
From our Principal
As we approach the end of the school year, it is time to farewell a number of staff and students from our school community.
I would like to thank Marissa Dixon, Daniel Clunn, Patricia Stephenson, Dane Harris, Lyn Kilpert & Emma Reilly for their contributions to the school & also for their personal qualities that have enriched our staff room. Best wishes to Dominique Haddin who will take leave next year and Jordeigh Standfield who is awaiting the birth of her second child and will take maternity leave in 2022.
Best wishes to the students who are leaving, particularly our Year 6 students. I hope their time at St Thomas More's has been a journey of discovery and that they leave us better equipped to "live life in all its fullness" and to tackle any challenges that may lay ahead. I would like to thank them for the way they have used their skills and talents to contribute positively to our school.
As this will be our final newsletter for the year, I would like to thank all staff and families for their support and co-operation during a busy but successful 2021. Very little can be achieved without having many people contributing for the greater good of our school community.
I hope that everyone gets to celebrate the Christmas season in a meaningful way and return refreshed for an even more successful and productive 2022.
God Bless!
Mr Michael Cash
From our APRE
It is hard to believe we are entering our last two weeks of the 2021 school year. What a year it has been! In another year impacted by COVID restrictions and the anxiety that comes with this, our STM school community has shown once again just how supportive and caring we are. It has been great to hear so many students talking about our Vinnies Christmas Appeal hampers in the playground in the last week. It is very heartwarming to know our students care so much for others and are committed to giving our 19 Vinnies families the best Christmas they can. As I am sure you know, each class has been assigned a family to collect donations for. I know most classes have shared details of these families in their weekly communication. Any donations you can provide for these families will go a long way in helping to make Christmas extra special for these families. Donations of toiletry items and non-perishable foods are still most welcome, as well as gift items aimed specifically at each family member. If you require any further information about your Vinnies families, please contact your classroom teachers. All donations need to be sent to school before the last day of this term.
Last week was a very busy week at STM where we both sent our students out into Toowoomba for some fun experiences and welcomed many visitors into our school as well. On Monday and Tuesday, our last Year 4 class headed off to Bike Education. All three classes did a wonderful job and represented our school well. Their bike skills improved and I even hear some have been schooling their parents on the correct road rules since passing their bike tests as well!
4 Red Bike Education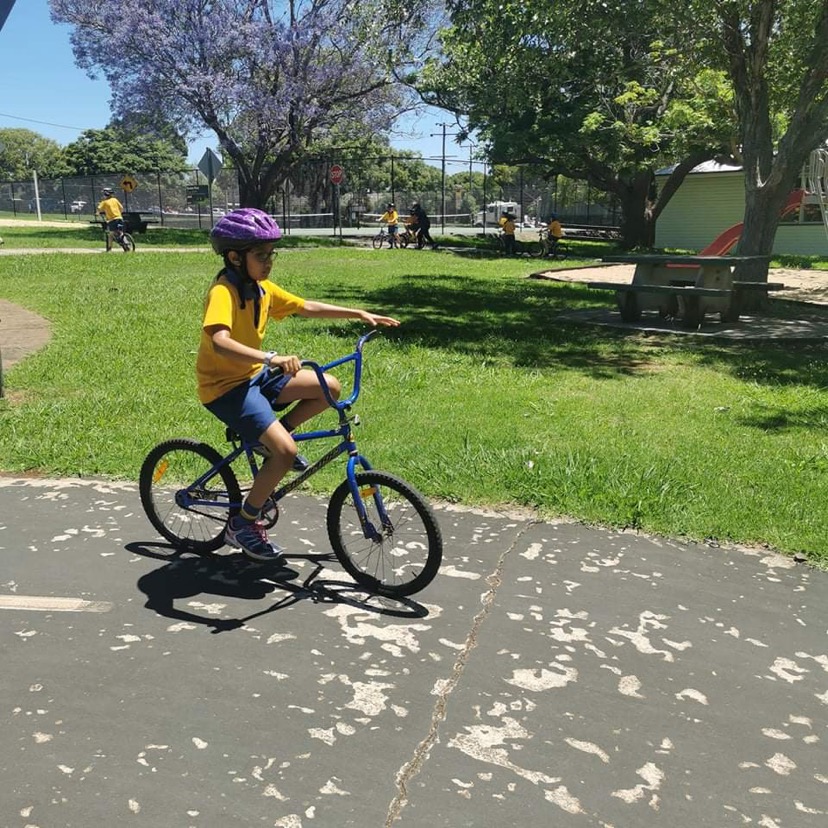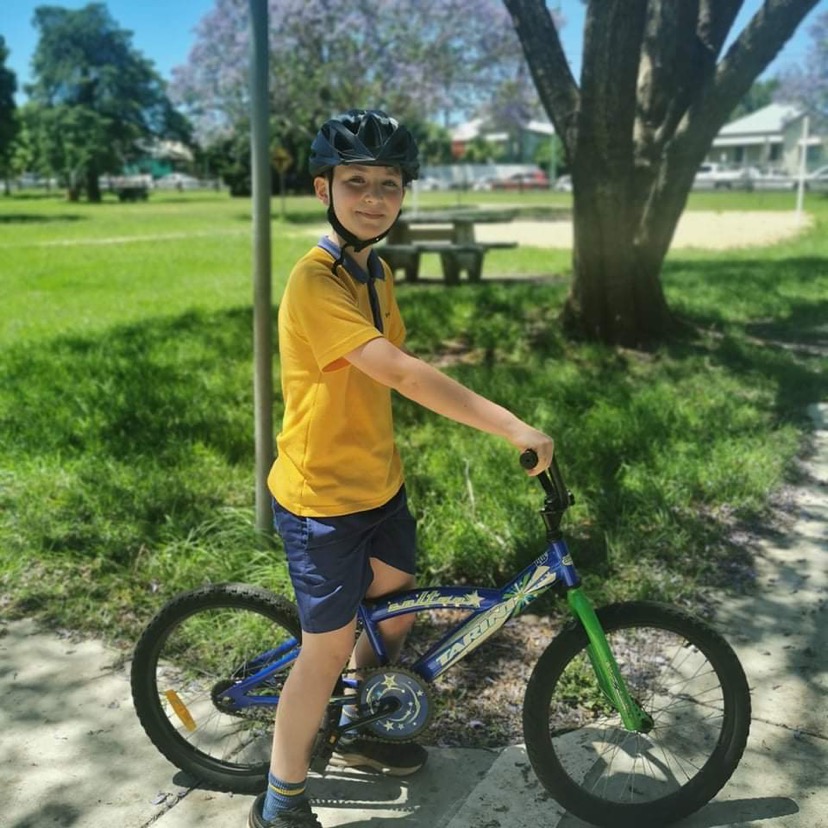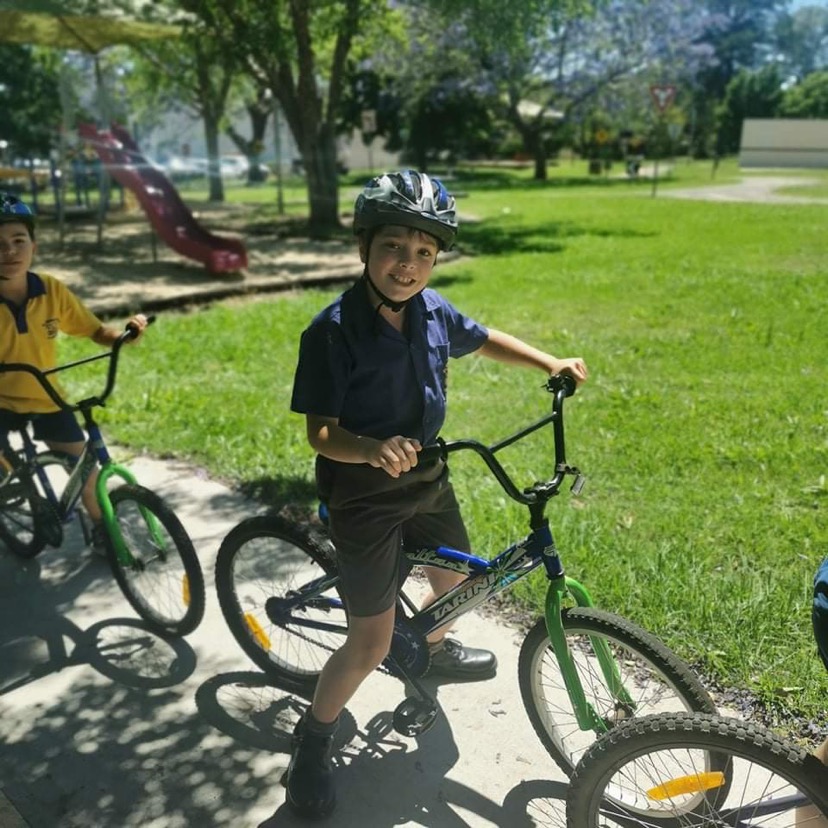 Prev
Showing images
1 - 8
of 47
Next
On Monday and Thursday, our 2022 Prep children joined us for a taste of Prep with Mrs Luck and Ms Nystrom. It was great to see so many smiling faces and to hear the excited stories the children shared about their time in Prep. We can't wait to welcome our new Prep students and new school families in 2022. A big thank you to Ms Nystrom, Mrs Luck, Mrs Shelley, Ms Kate and Mrs Leah for working so hard to prepare and run these special mornings for our 2022 Prep children. A big thank you also to Mrs Mac, Ms Georgia (OSHC) and Mrs Haywood for helping present an information session to our 2022 Prep Parents on these days as well.
Last week also saw lots of extra special visitors at STM for Grandparents Day! It was wonderful to see our Sports Centre buzzing on Friday when our special visitors joined us for assembly and a special Prayer Celebration led by the Worship Choir. I was particularly impressed on Friday by our Year 6 students and the wonderful care and consideration they showed our grandparents as they led them around the school and helped them find the classrooms they wanted to visit. We hope all our students and grandparents enjoyed their special morning.
A Few Snaps from Grandparents Day
Prev
Showing images
1 - 8
of 14
Next
The next two weeks will be super busy as well with lots of special events and occasions. We have our Junior and Senior Swimming Carnivals, as well as our Year 6 Farewell Celebration, Christmas Carols Evening, Final Mass, and Student Fun Day. Make sure you check the important dates at the end of the Newsletter this week for further information about these events.
Our Service Club and Student Groups have all finished now for the 2021 school year. Service Club will be having their end of year party this week and will have their final reflection for the year in the Update next week.
Have a wonderful week!
God Bless,
Miss Kristin Byrne
Semester Two Report Cards
Our Semester Two Report Cards this year will be distributed via the Parent Portal in the last week of school. If you have yet to start using the portal, it is vital that you make the move to doing so in the next two weeks. If you need any assistance at all accessing the portal, feel free to contact our wonderful staff in the office and they will be more than happy to help you however they can.
Over the course of this semester, teachers have been gathering evidence of learning for each learning area for each of our students. This process involves gathering, analysing and reflecting on multiple sources of evidence to make an informed judgement about what students know, understand and can do.
Assessment in the classroom can come in many forms. It can either be …
Diagnostic (assessing prior learning) - pre-tests and work samples.
Formative (assessing for learning) - observations, group work, individual conferencing, ongoing work samples.

Summative (assessing of learning) - tasks, assignments, presentations.
In Week 9, families will receive Semester 2 Report Cards for students from Prep to Year 6 via the Parent Portal. This Report Card is a culmination of your child's academic achievement throughout the semester, as well as a snapshot of their spiritual and social development. It is just one way of communicating information about student achievement, effort and behaviour.
The Australian Curriculum is written in such a way, that there is an 'Achievement Standard' for each year level for each subject area. It is this Achievement Standard that we report against. The standards are written as a statement of what a student is aiming to achieve by the end of the school year for their year level. A student receiving a 'C' standard indicates that they have met this standard, that is, that their work demonstrates a conceptual understanding of the concepts covered and that they can apply this knowledge and skills in familiar situations. Simply speaking, a 'C' standard indicates that your child is able to do what is expected of them for their year level.
To move beyond a 'C' standard, a student must demonstrate that they are developing sophistication of conceptual understanding, with a strong application of skills, and that they are beginning to transfer their knowledge and skills to new situations (B standard). For an A standard, students must demonstrate the excellent application of skills and be readily applying the knowledge and skills to new situations.
Similarly, a 'D' standard does not constitute a fail, this standard indicates that a student is continuing to develop their understanding of the expected curriculum, and may be able to demonstrate some of the elements within it, whether with support or inconsistently. A rough outline of these standards is provided below.
Standard

A

Evidence in a student's work typically demonstrates that the student has the targeted knowledge and

· A sophistication of conceptual understanding.

· An excellent application of skills

· The ability to transfer these to new situations.

B

Evidence in the student's work typically demonstrates that the student has the targeted knowledge and

· A developing sophistication of conceptual understanding.

· A strong application of skills.

· They are beginning to transfer these to familiar situations.

C

Evidence in the student's work typically demonstrates that the student has the targeted knowledge and

· Expected conceptual understanding.

· Expected application of skills.

· They are able to transfer these to familiar situations.

D

Evidence in the student's work typically demonstrates that the student is

· Developing the targeted knowledge and conceptual understanding.

· Developing the application of skills.

· Beginning to transfer the above to familiar situations.

E

Evidence in the student's work typically demonstrates that the student

· Has an emerging knowledge and conceptual understanding.

· Has an emerging application of skills and

· can apply these in scaffolded situations.
In each KLA, students also receive an effort achievement level. This level is derived by the students level of application and study habits during that particular KLA. Please see the table below for the effort achievement scale. Effort marks in our STM reports will look a little different this semester as we have moved to a three-point scale.
| | |
| --- | --- |
| H | High |
| S | Satisfactory |
| I | Improvement Required |
| N | Not enough information to make a judgement. |
A student receiving an 'S' standard indicates that your child is applying the effort standard. You will find these criteria tables in the report card.
Family Life Lessons 2021
Last week, students from Prep to Year 6 participated in Family Life Lessons. The content from these lessons comes from the TCSO Sexual Health Education Program. Students participated in these lessons with maturity and are to be congratulated. These lessons are part of the curriculum in our school and form part of the Personal, Social and Community Health Strand of the Australian Curriculum and follow the Catholic Education Office, Diocese of Toowoomba, Guidelines for Teaching Sexual Health.
Below is a brief overview of the content covered across the school. Teachers are limited to these topics only in each Year Level and any questions asked outside the approved content for each Year Level were redirected back to home.
Year Level

Core Content Overview

Prep

I am God's Child. I am special.

Difference between male and female

In Creation, God created males and females equally

Naming different parts of the body using correct terminology – penis, vagina, breast, bottoms, sex (as in male and female)

Year 1

I am God's Child. I am special.

Revision of Prep

Differences between male and female

In Creation, God created males and females equally

Naming different parts of the body using correct terminology – penis, vagina, breast, bottoms, sex (as in male and female)

Year 2

God made me. I am loved. I can love.

Revision of Year 1

Revise the names of the different parts of the body from the Year 1 core content. Include new vocabulary – testicles

Articulate the physical differences between males and females

Year 3

I belong to God's family. I have responsibilities.

Revision of Year 2

A simple understanding of life cycles

Revise correct vocabulary and include new terms – sperm, egg, womb, uterus, umbilical cord, breastfed/bottle fed

Year 4

I can help make decisions. I can choose.

Celebrate the 'miracle' of life

Appropriate knowledge of growth in the womb to birth, i.e., conception to birth

Use the following vocabulary: womb, placenta, amniotic sac, foetus, conception ('the moment new life begins'). Do not discuss sexual intercourse until introduced in Year 6.

Year 5

I grow by interacting with others.

External pubertal changes

Revision of vocabulary and include new vocabulary: puberty, genitals, pubic hair, acne, genes, hormones, fertilisation.

Do not discuss sexual intercourse until introduced in Year 6.

Year 6

I can make decisions that lead to happy and fulfilling relationships.

Revise external pubertal changes

List the internal changes that occur during puberty

Basic knowledge of the reproductive system

Revision of all vocabulary and include new vocabulary: fallopian tubes, cervix, ovary, ovum, sperm duct, scrotum, urethra, pituitary gland, ovulation, menstruation, nocturnal emissions/wet dreams, vaginal discharge, sexual intercourse.
Awards
Well done to our Week 7 classroom award recipients. It's great to see our students still working hard with the end of the school year in sight.
Prep Gold

Bentley

Laila

Prep Red

Ethan

Christian

1 Blue

Rose

Vipassana

Ellie

Zane

1 Gold

Levi

Millie

James

Paige

1 Red

Ken

Tyrell

2 Blue

Penny

Archer

Elliemay

2 Gold

Emily

Isabelle

2 Red

Christian

Ruby

Lexi

3 Blue

Nhyckah

Esther

Arlia

3 Gold

Isla

Annie

Majd

Jaxon

3 Red

Abigail

Grace

Zoe

4 Blue

Riley

Oliver

Milly

Tamsyn

4 Gold

Jordan

Izabella

Nathan

Akech

4 Red

Evelia

Erin

Bella

Hudson

Ava

5 Blue

Tanisa

Slate

Aluet

5 Gold

Oliver

Amelia

5 Red

Lille

Namiya

6 Blue

Maria

Ruby

6 Gold

Kuei

Aweer

OSHC
Lillee
Congratulations also to our GOTCHA lucky draw winners this week - Ollie, Maeve and Oliver. Who will be the lucky draw winners this week?
From the Office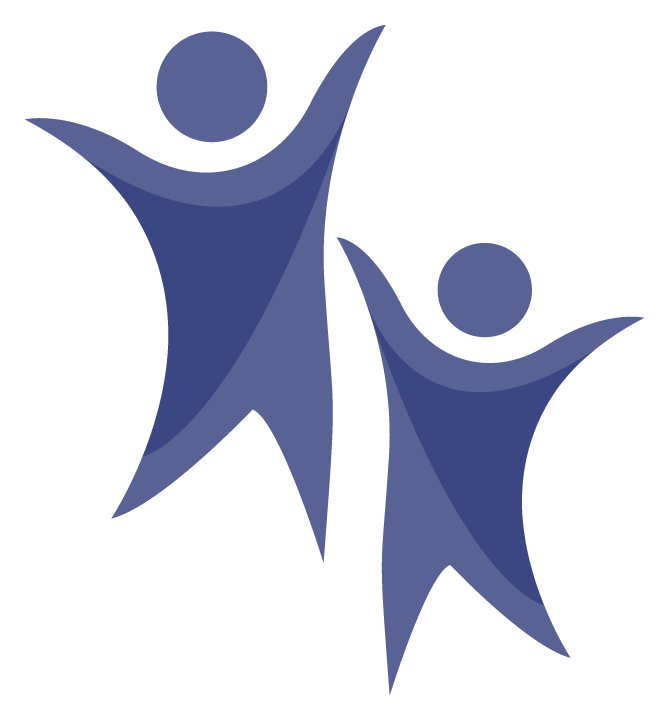 School fees are now overdue. A reminder was emailed out on Wednesday, 3rd November 2021. Please settle this account as soon as possible.
If you are experiencing financial difficulties, please contact the office to make an appointment with Jacinta Twidale who is available Wednesday to Friday.
Just a reminder to keep the office up to date with any contact or medical detail changes. It can cause critical delays in the case of emergencies if the information is not current.
If your child is away from school for any reason, please notify the office of your child's absence. There are a few ways for parents to notify the school of a student's absence:
Send a text message to 0439 457 981,
Email the school's office on stthomas@twb.catholic.edu.au
Call the school's office on 4591 3900 and leave a voicemail explaining the absence,
Submit an absentee request through Sentral (see instructions below),
Ask a sibling to inform the office of the absence
If your child arrives at school after 8:25 am, they must sign in at the office via the student entrance.
Outside of the Year 6 students, if you are leaving the school at the end of 2021, please let the office know as soon as possible. This helps with the planning of events and excursions for the following year.
Sentral Parent Portal App
If you haven't signed up for the Sentral Parent Portal App yet, please do so as soon as possible. Contact our office for more information.

Did you know you can submit student absences through the Sentral Parent Portal App? It's as easy as 1, 2, 3
Step 1: Open the Sentral Parent Portal App and click on the "Absences" icon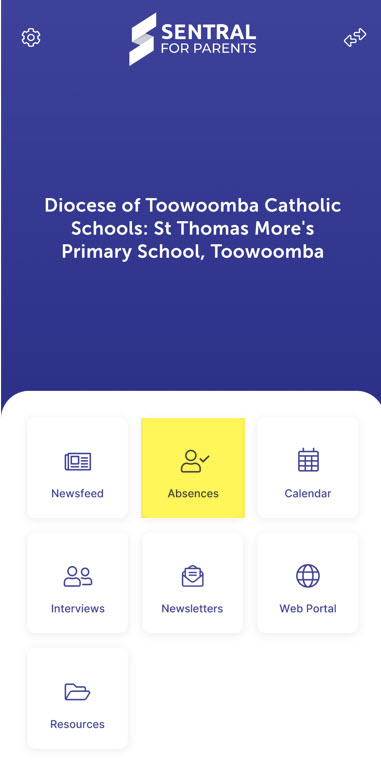 Step 2: Click on the + to add a new absence request (this needs to be completed for each student)
Step 3: Complete the details and hit "Submit"
Swimming Lessons
A friendly reminder that final swimming lessons will be continuing this week (please download a copy of the updated timetable below to see when your child's lessons are).
Please make sure you have the following items at school for your lessons:
Togs/Swimmers
Goggles
Swim Cap
Towel
Spare Underwear
An extra something to eat for morning tea or lunch
Junior Swimming Carnival 2021 - Update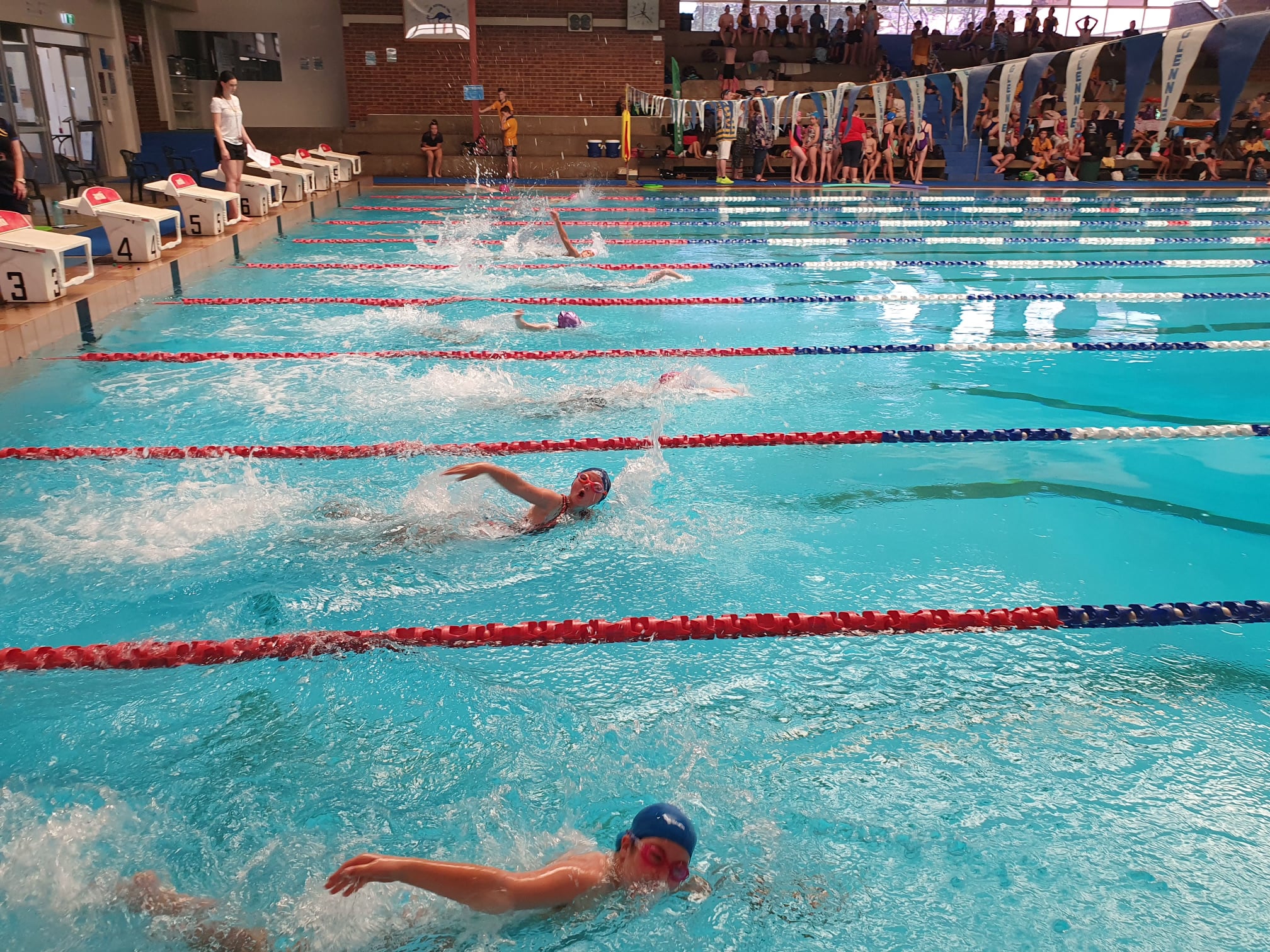 Venue: TASS swimming pool, Wirra Wirra Street, Toowoomba.
Date: Monday 29th November
Transportation: Students will be transported to and from the pool via a bus
Parent Access: Access to the pool will be along a path on Wirra Wirra Street.
Timetable:
8:30 am – Children arrive at school and get organised/changed
9:00 am – Be on the bus
9:15 am approx – Arrive at TASS
9:30 am approx – Begin races
12:00 pm approx- Finish races/pack up/back to the bus to school
12:30pm approx – Arrive back to school
Events include (adults will be in each lane to assist children as needed):
12m freestyle (Teachers have made lists from swimming lessons)
12m freestyle with kickboard
Noodle races
Foam matt races
Kickboard races
Reminders
Due to space, parents are requested to stay seated on the grandstand side of the pool. Students will be seated on the opposite side under shade tents.
Children are encouraged to wear a rashie/sun shirt as the pool will be outside.
Children are encouraged to come to school with their togs on underneath their uniform. Then they can get ready at school like they do for swimming lessons and hop on the bus dressed in their togs, sunscreen, rashie/shirt towel, cap, goggles. Children can get changed once they return back to school like they would do after swimming lessons.
Senior Swimming Carnival 2021 - Update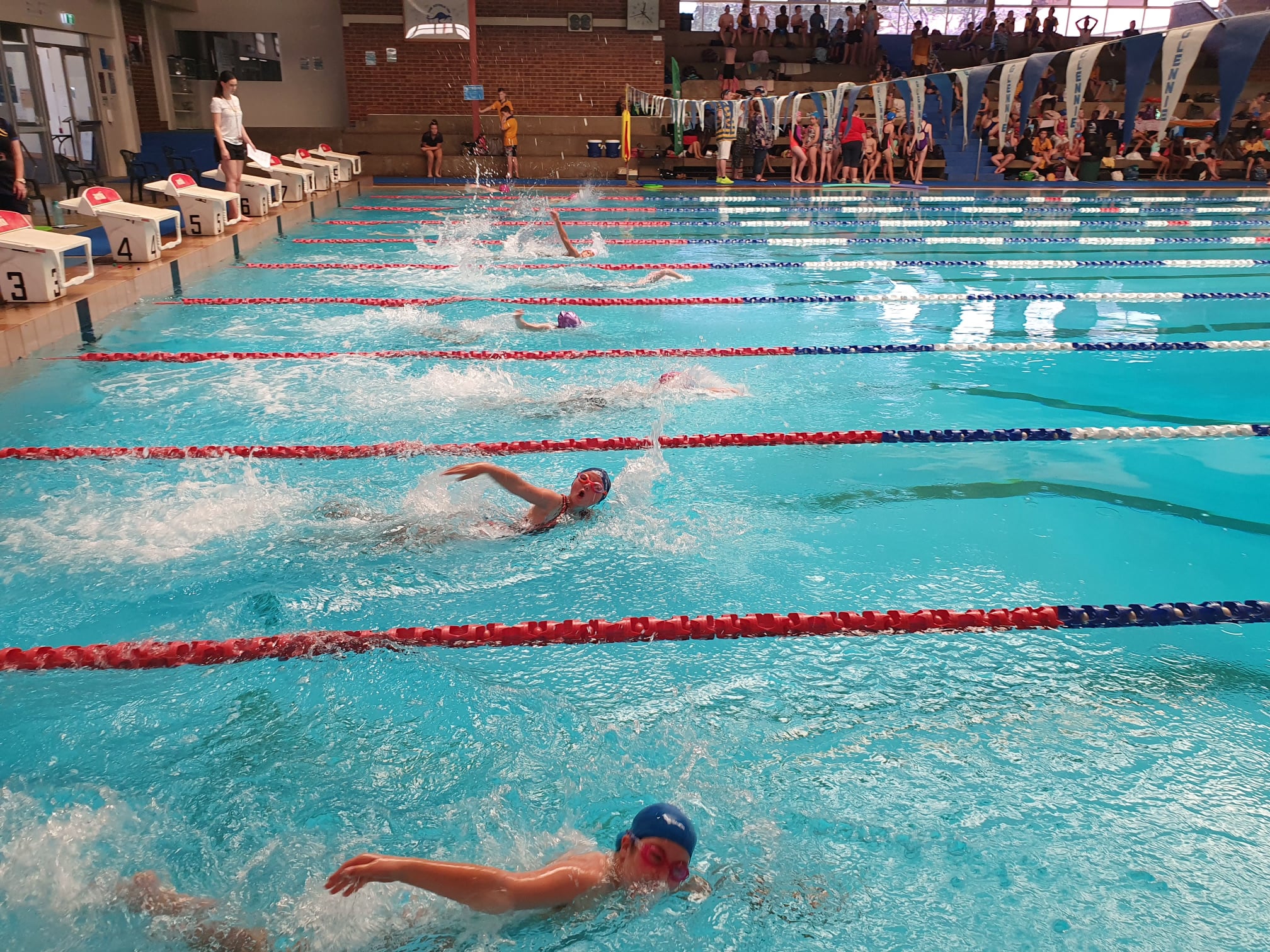 The 2021 swimming carnival will be held on Tuesday 30th November at The Glennie Aquatic Centre. Thank you to everyone who completed the nomination form.

The program will be emailed to parents in the coming days. Please check your child's races and email Stacey.Hancock@twb.catholic.edu.au if there are any issues and it can be changed on the master copy of the program. It is very important that all children know the event number/s that they will be competing in. They will need to be aware and watch the whiteboard to know when it's their turn to go to marshaling. An easy way for them to remember is by writing their event number/s on their hand the morning of the carnival.
Children who indicated that they will be traveling by bus will need to be at school promptly at 8:30 am for the buses to leave by 8:45 am. They are to meet teachers in the quad.

If you are dropping your child off at the pool, a staff member will be outside the pool by 8:15 am to meet parents and mark children off the roll. Due to the COVID restrictions of the Glennie Aquatic centre we are trying to avoid parents entering the complex. Collection of children will be at the conclusion of the carnival at 1:30 pm. Staff will escort children out to their parents.

It is a requirement of the Glennie Aquatic Centre that all children wear a swimming cap.

Things to bring:

Sports uniform
Togs, towel, cap, goggles
Morning tea and lunch
Water bottle
SWIMMING PROGRAM!
* Remember it is your responsibility to know what events you are swimming in and to watch the marshaling board to know when it is your turn to go to marshaling
Dates to keep in mind for Term 4...
Date

Event

Tuesday, November 23rd

Prep Nativity Rehearsal

Sport Centre

Friday, November 26th

Prep Nativity Prayer Celebration

Families Welcome

Sports Centre from 11:30 am

Year 4 Soccer Gala Day

Monday, November 29th

Junior Swimming Carnival

Year 6 Graduation and Farewell Celebration from 6:00 pm

St Thomas More's Church

Tuesday, November 30th

Senior Swimming Carnival

Wednesday, December 1st

STM Family Christmas Carols

Bottom Oval 4:45 - 7:00pm

All families welcome

Thursday, December 2nd

End of Year Mass for Prep-Year 6

Sports Centre from 1:40 pm

Families welcome

Friday, December 3rd

P&F Student Fun Day/Student Christmas Celebration
Tuckshop News
Final Tuckshop orders for 2021 are due by 12 pm Thursday (both paper bag and Flexischools). Ice creams will be available for those who have sent in their order form last week.
Uniform Shop News
The Uniform Shop will have its final day on Monday the 29th of November. The open times for the week before school returns will be posted closer to the time. Due to covid affecting our suppliers some formal wear will have limited stock. Please look through your wardrobes now to see if you need anything for next year. Email orders are most welcome.
The Uniform Shop opening hours are as follow:
Monday Morning: 8:15 am - 8:45 am
Wednesday Afternoon: 2:45 pm - 3:15 pm
Friday Morning: 8:15 am - 8:45 am
If you are unable to make these times, please email the Uniform Shop at: THOuniform@twb.catholic.edu.au
From the P&F
Our whole school Christmas concert will be held next Wednesday. Every child will be involved in at least one carol on the night so come along and bring the family.
Lions Club will be selling dinner and the menu for that is also below. Cash or EFTPOS is available.
Santa will also bring a little treat for each child!
The order of carols for the night will be:
4.45 pm -5.45 pm - DJ Nat will be playing tunes and entertaining the kids
4.45pm -6.45pm- Lions Club to sell dinner
5.45 pm Carols start as follows:
5.45 pm - worship choir
5.55 pm - Prep
6.00 pm - Grade 1
6.05 pm - Grade 2
6.10 pm - Grade 3
6.15 pm - Grade 4
6.20 pm - Grade 5
6.25 pm - Grade 6
6.30 pm - guitar group
6.35 pm - Choir
6.40 pm - The Teachers
6.45 pm - Santa arrives!
6.50 pm - Santa hands out treats (younger siblings, then Prep to Year 6)
All finished by 7.20 pm
We can't wait to celebrate the end of the year with you!
St Thomas More's P&F
Parish News
Click on the link to download a copy of the Parish Bulletin.
Tennis Lessons